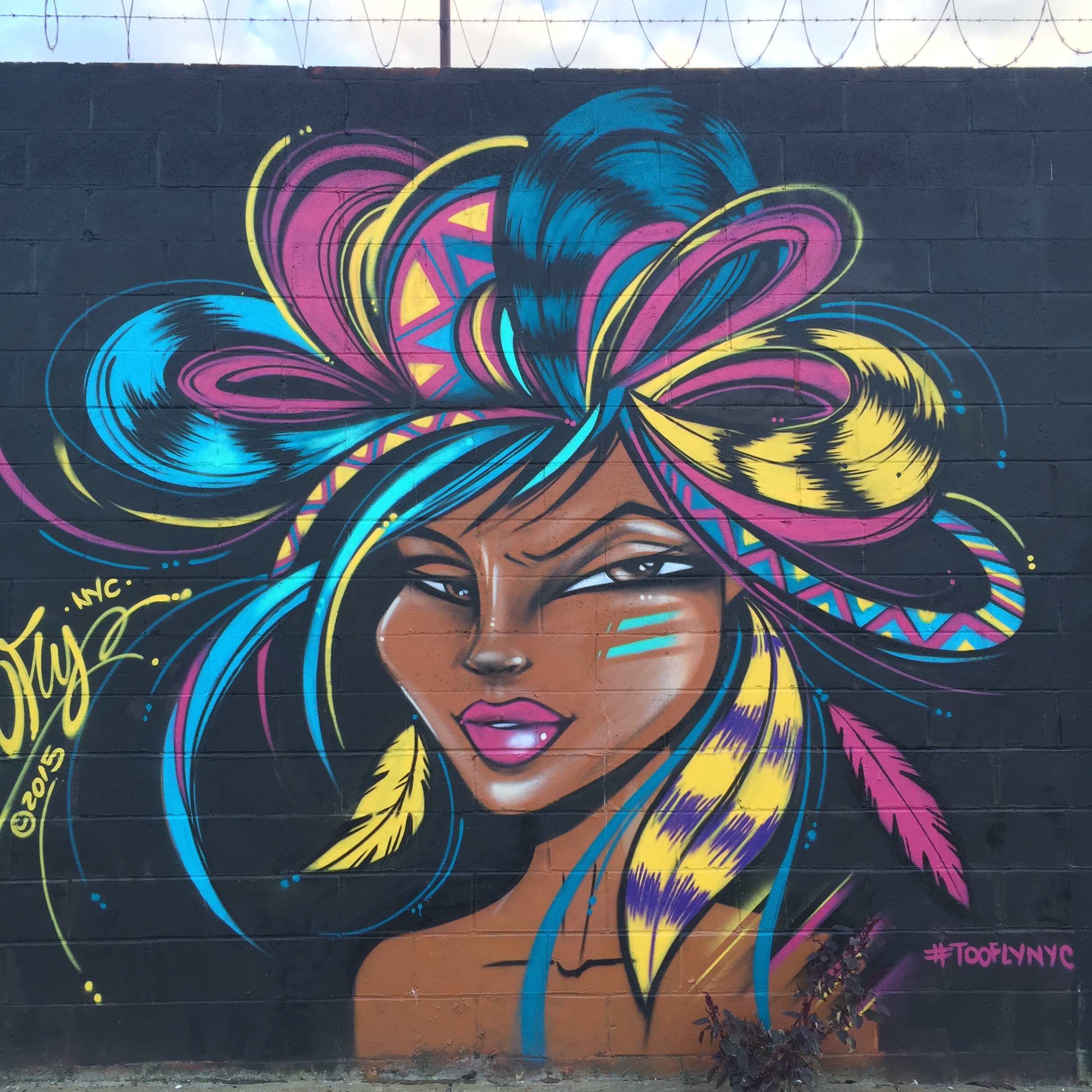 October 18, 2015
With the destruction of Little 5 Pointz a couple years ago, I'd assumed we'd lost the only massive street art location in Queens. I mean, yes, there was street art in Queens. But was there a a central location for it, specifically in Queens? Actually, yes.
I only heard of Welling Court perusing the Open House New York listings. So on a very cold day, Hubs and I swung by to see what it was about.
If you're expecting another 5 Pointz, or something like Wynwood in Miami? It's not that. But give it time. I can't ID the names of most graf artists's work on sight yet, but I know dope ish when I see it, and a lot of what's in Welling n Court is dope. It's worth checking out if you're in to street art-- or if you need good backdrops for your Instagram fashion shoots. LOL.
Images provided by Demetria Lucas D'Oyley. All rights reserved.