THE WALDORF ASTORIA
NEW YORK, NY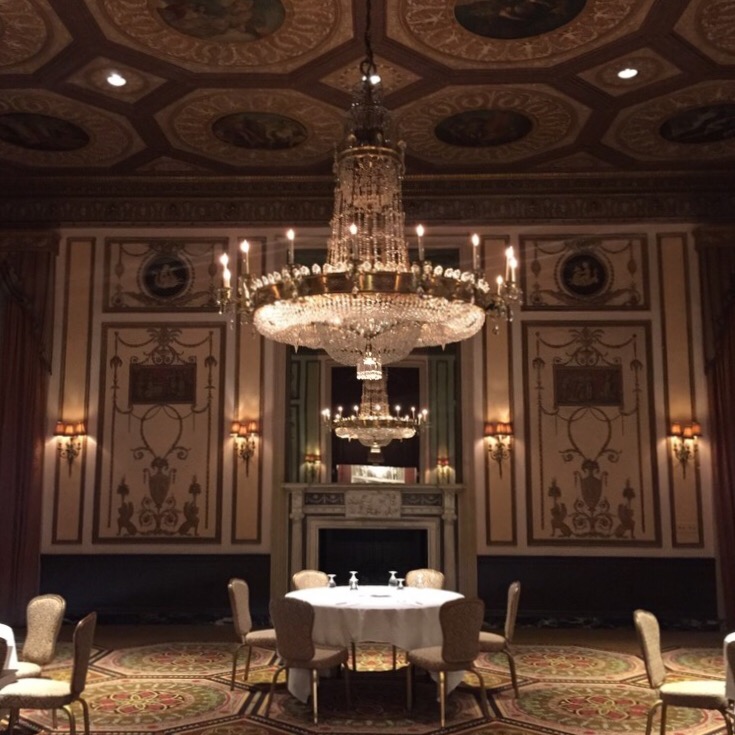 October 2015
When the Waldorf Astoria opened (its second and present location) in 1931, the Art Deco building was the largest hotel in the world, standing 47 stories and taking up an entire NYC city block.
The interiors are gorgeous, especially the Park Avenue lobby, which has been restored to its appearance on the hotel's opening day, ie., instant time travel. (You can view it for free)
I love the look of the place, especially all those pretty chandeliers, but honestly? I signed up for the two-hour tour ($65, included lunch) to learn about the legendary parties held in all those pretty ballrooms. (If you're looking for a modern day equivalent, check out the annual Viennese Opera ball this February. Tickets start at $600.)
If you're not up for a tour, there's a collection of Waldorf notables, a mini-museum, in the hotel lobby. It includes pictures of many of the fancy guests who've partied or stayed the night, and films that the hotel has been seen in. 1945's "Weekend at the Waldorf" makes the cut. Coming to America, where the establishment was the hotel of choice from the royal family of Zamunda, does not.
Images provided by Demetria Lucas D'Oyley. All rights reserved.
I