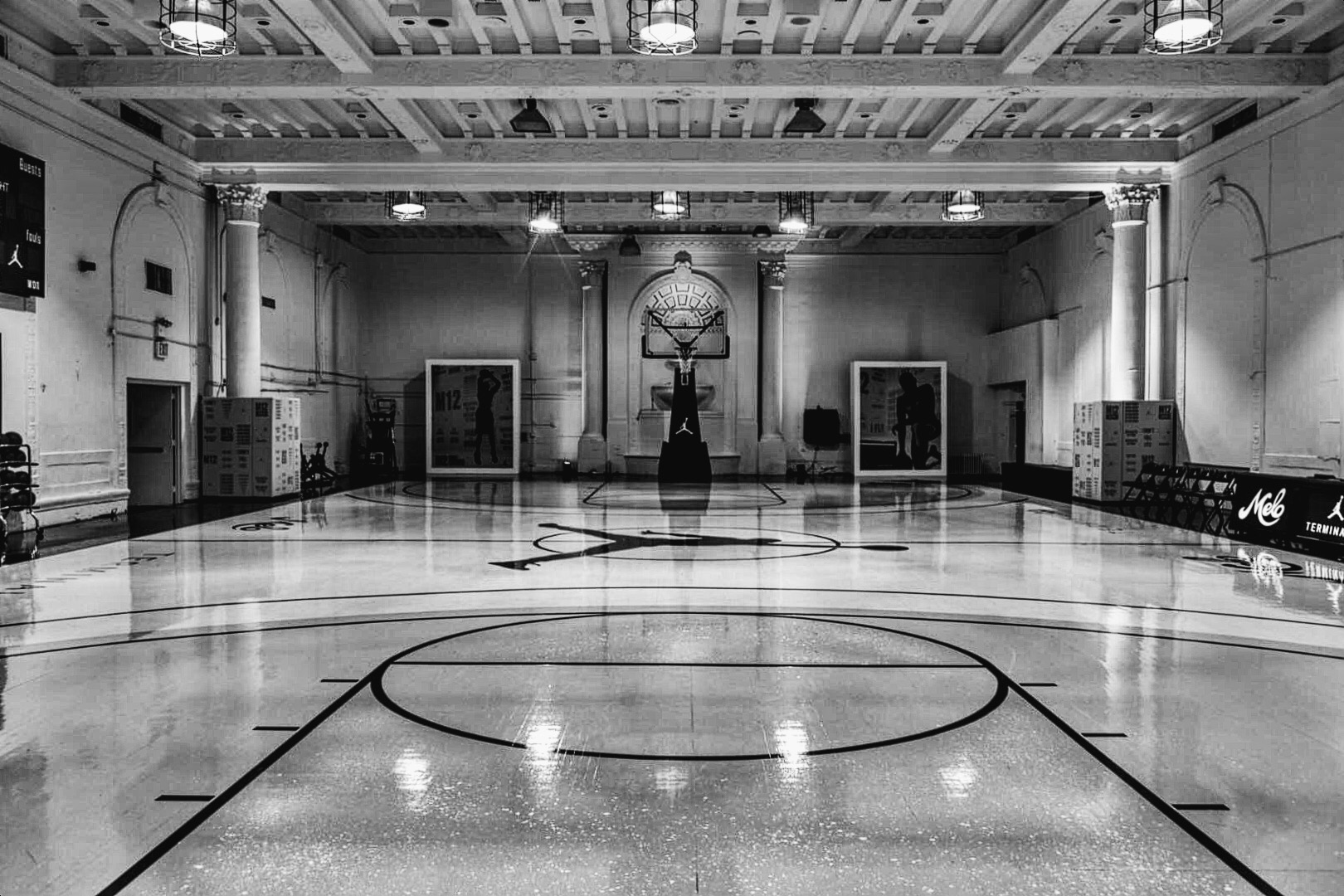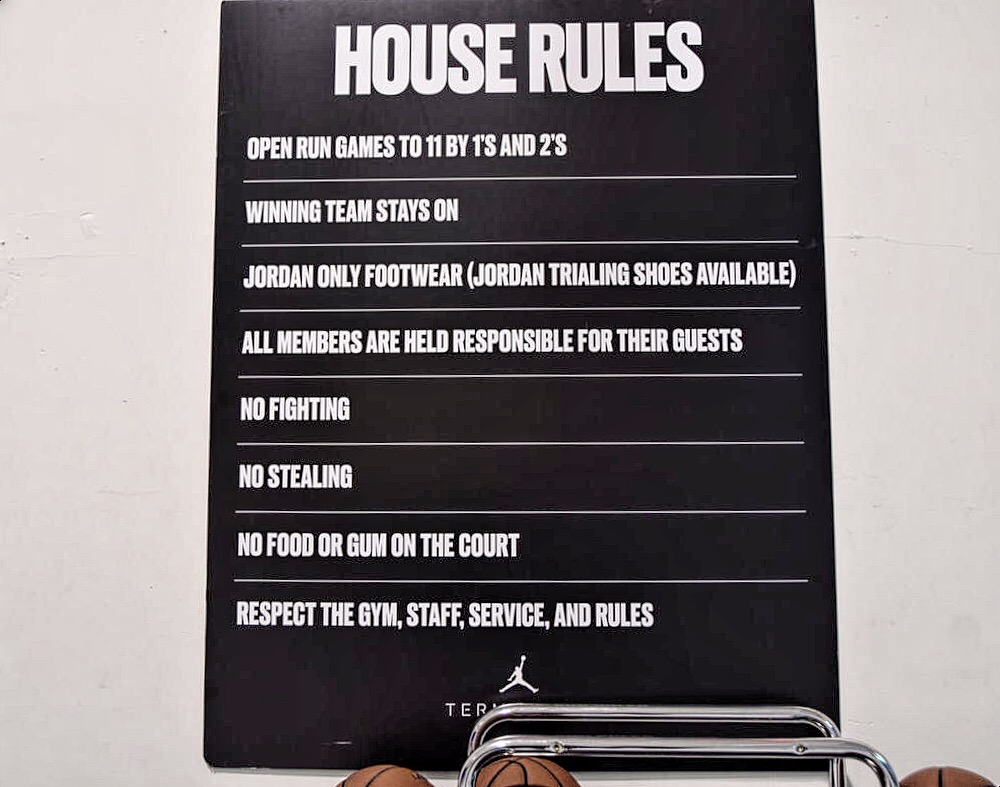 December 18, 2015
I headed out on Friday night to celebrate my friend E's birthday at Terminal 23 at Cafe Rouge, aka the Jordan basketball courts. The facility, situated a block over from Madison Square Garden, was a once a fancy ballroom that hosted acted such as Duke Ellington and Frank Sinatra. If you look closely at the walls, you can still the design elements of a bygone era, roughly the 1920s-1950s.
While the guys balled out, and DJ Parler spun go-go music— Erik, Parler and I are all from the DMV— the girls hung out in the back, alternately chit chatting and cheering them done. When the menfolks finally tired themselves out, we all gathered to sing Happy Birthday to E. He ate grapes while we sang. LOL.
Hubs and I planned to hit up a holiday party after the game, but it's turns out Terminal 23 doesn't have showers. So yeah, we headed home… with the windows cracked.
Images provided by Demetria Lucas D'Oyley. All rights reserved.