Salamander resort & spa
Middleburg, VA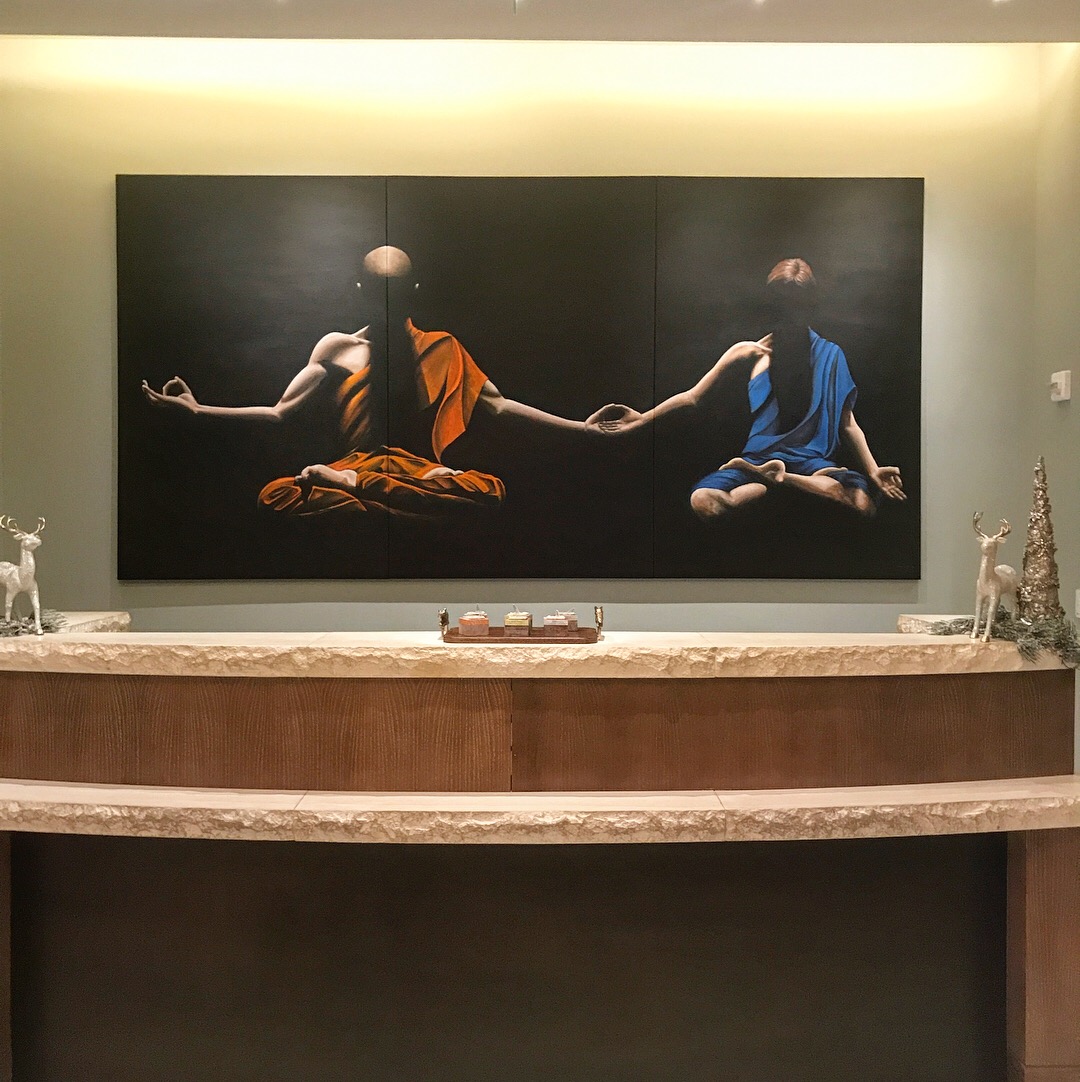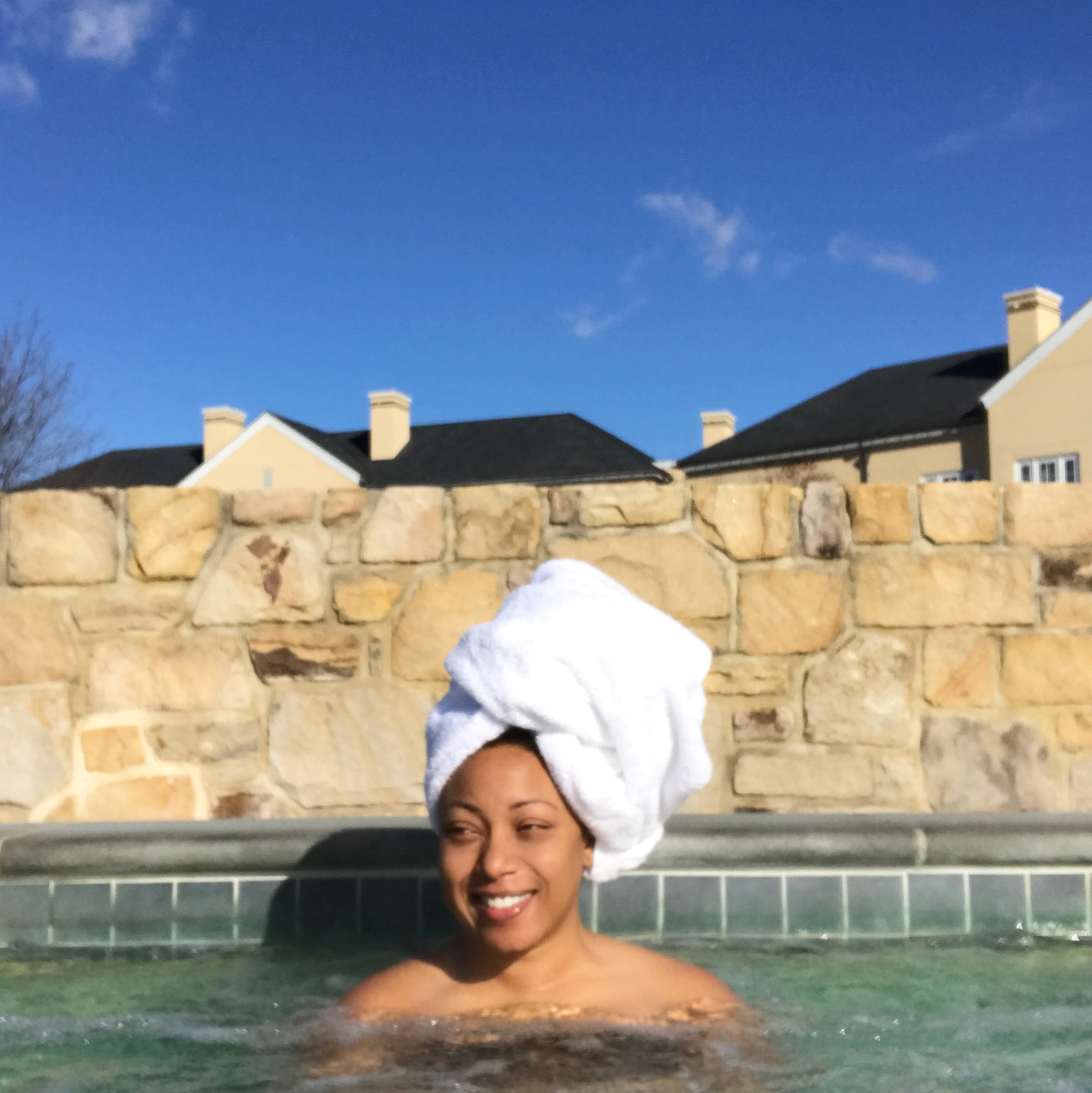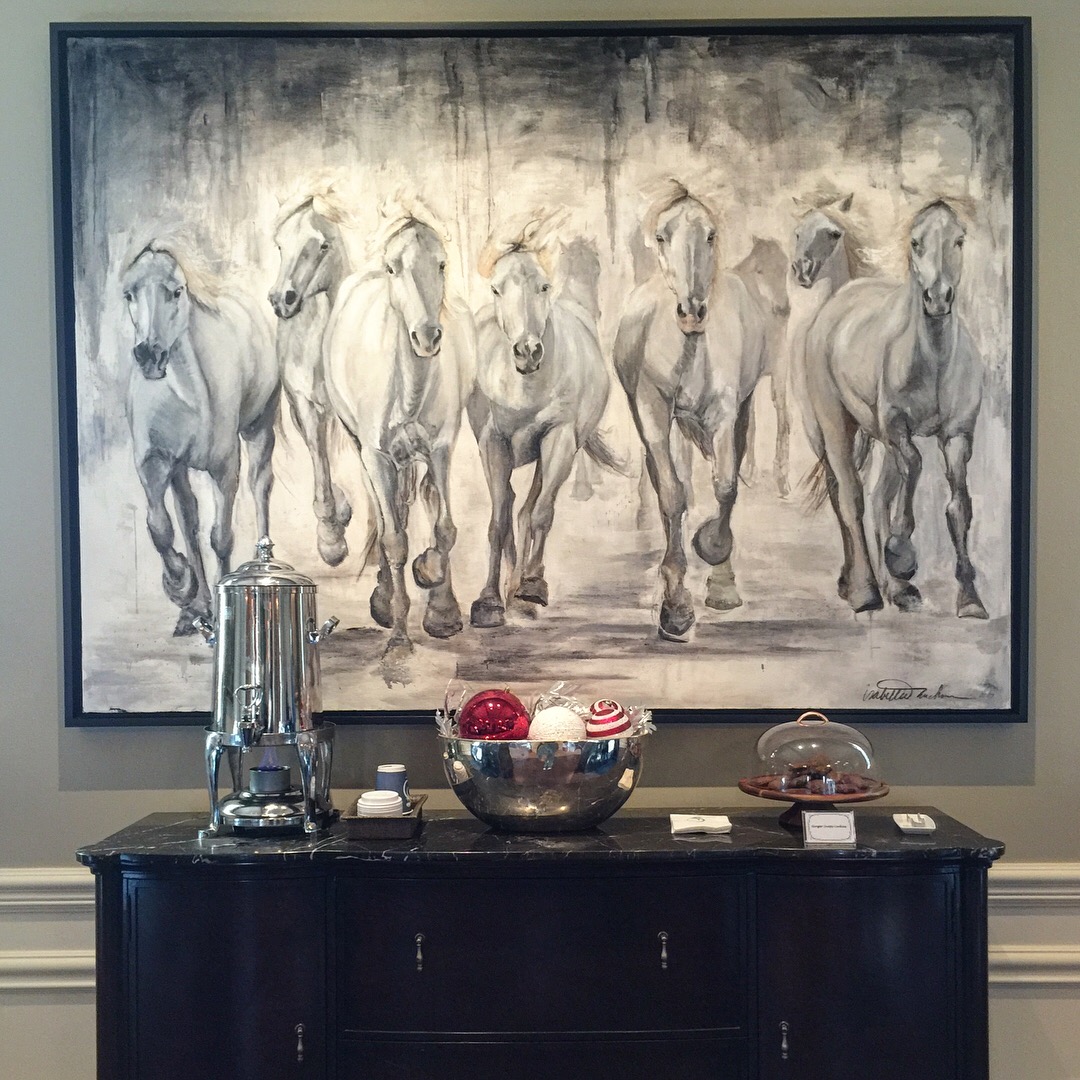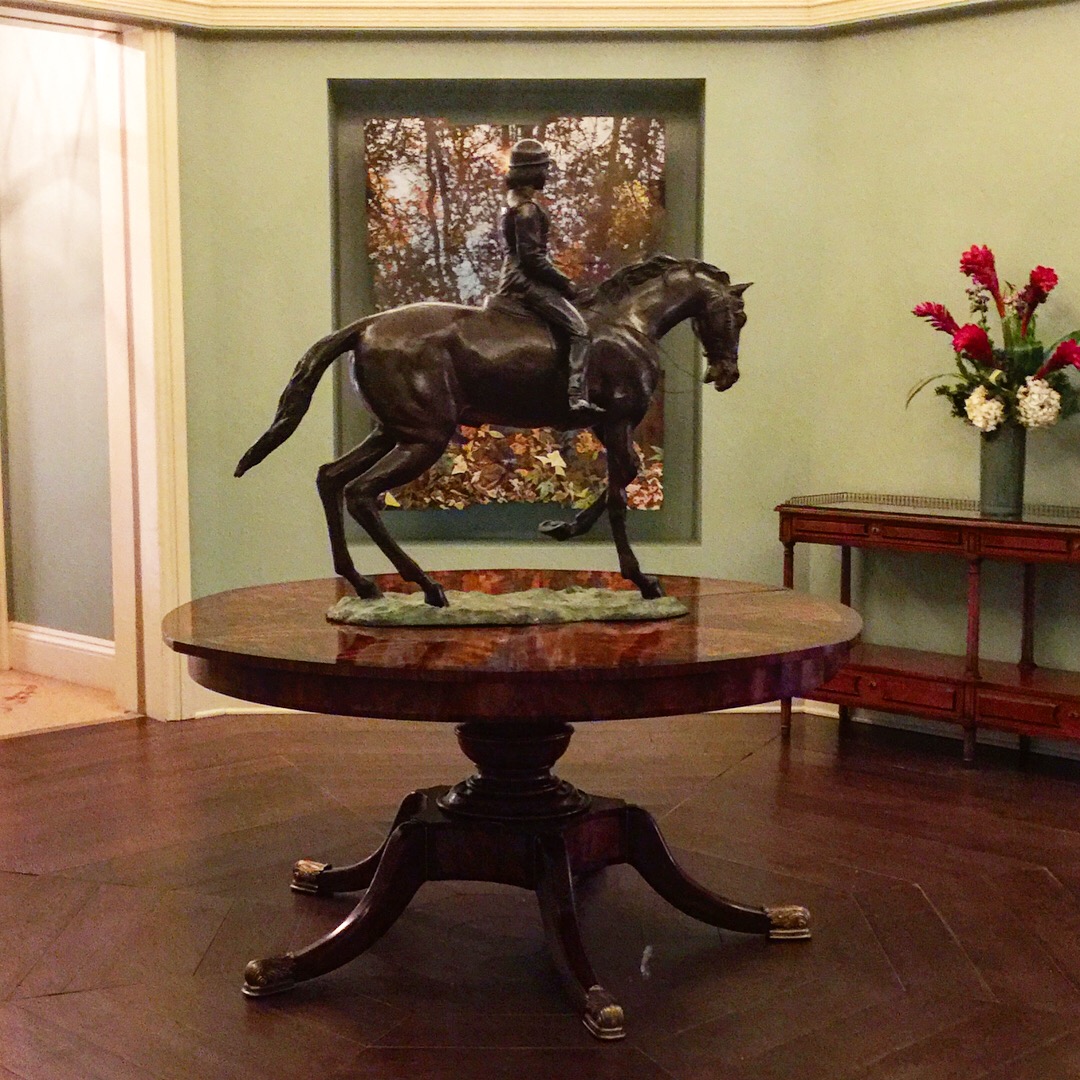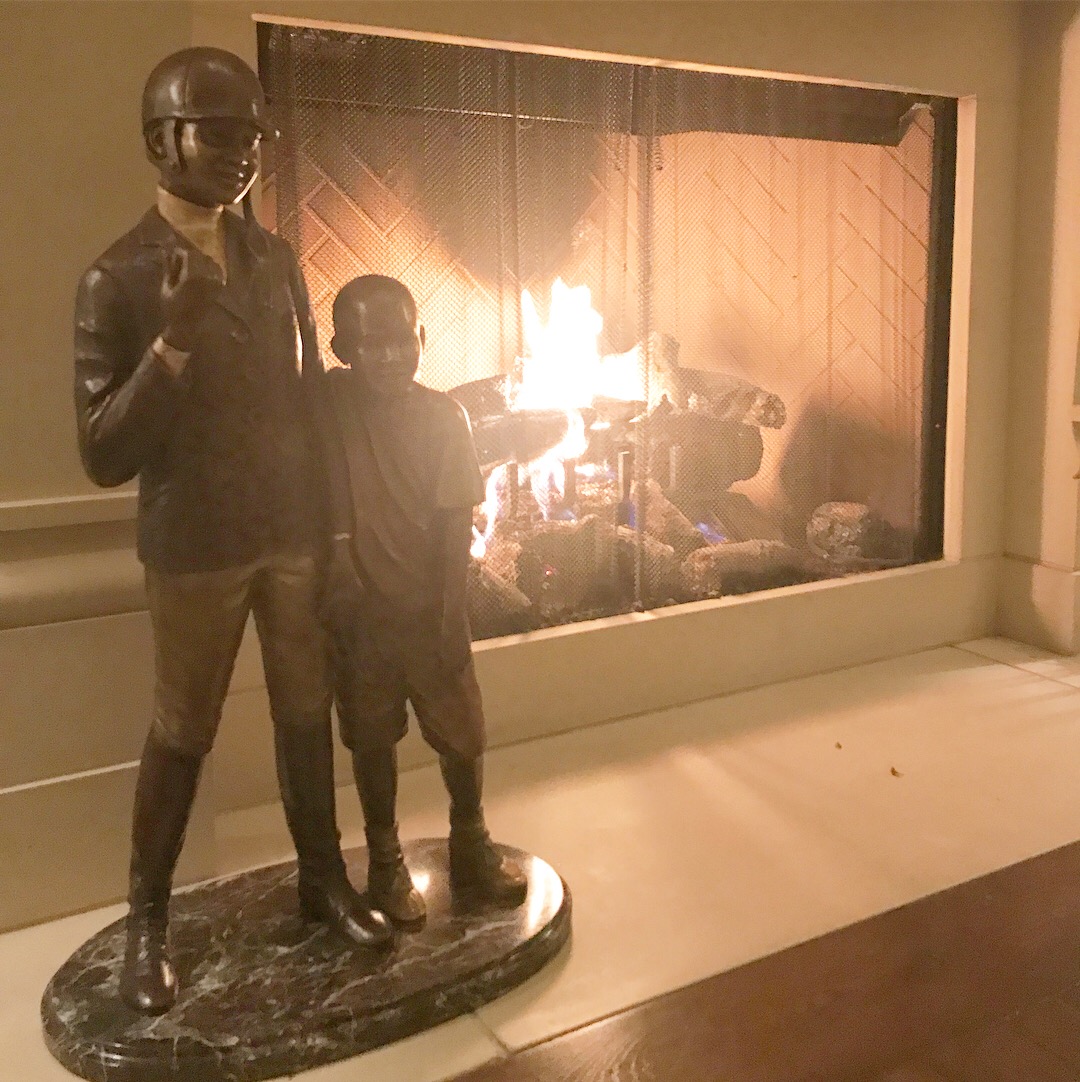 December 30- January 1
After years of going to clubs and parties to bring in the new year — and always wondering, "why am I here?"— I switched it up to bring in 2018 and headed to the spa with my cousin for the ultimate do-nothing girls trip. Our plans for the weekend were eat, drink, hit the spa, look at the extensive collection of black art and sleep. And not in that order.
After checking-in to our amazingly spacious room, we hit Red Fox Inn & Tavern for dinner in the nearby small-town. We drove from DC to Middleburg, but the resort provides cars to and from the town so there's no worry about parking or driving while over-served. The Red Fox Inn & Tavern was an excellent pick. I had the lobster bisque (not pictured) and butternut squash ravioli, which seriously, was one of the best meals ever. For dessert, I went with the pecan pie as the woman next to me was raving about it when I arrived. She didn't over-hype. It was amazing.
We were completely uneventful that night, hanging out in the room, talking about nothing and scrolling Instagram. Cousin was knocked out by 10PM and I went to meet a new-friend in the lobby. I'd been posting on Instagram from the resort and my readers realized another blogger was also at the resort. We got in touch, planned to meet up for 30 minutes and ended up gabbing for three hours. I love it when that happens!
Cousin hit the spa the next day while I slept late. Finally up, I grabbed a crab cake sandwich for lunch at the grill inside the hotel, then went to the spa, which everyone raves about and yet, none of the boasting captures the true glory of the spa. It was amazing!! I spent an inordinate amount of time in the outdoor jacuzzi.... in 20 degree weather. It snowed. I didn't move. It was heaven. The other highlight was the rainforest shower. It's like... a shower, but there are jets and thunder and light flashes to mimic lightning. There's also the option of a thunderstorm. But the rainforest is where it's at. I did at least three rotations before heading to the steam room to commune with God (I love to steam. Long story).
For New Year's Eve dinner, Cousin and I ordered copious amounts of food from the local Thai spot, and ate it all in bed while we watched Anderson and Bravo Andy be incredibly hilarious (and awkward) on CNN. Just before midnight, we threw on presentable sweats and headed to the "living room" where guests had paid to attend an open-bar New Year's Eve party. I wanted to see the balloon release from the ceiling at midnight. I saw later on instagram that Salamander owner (and former BET founder) Sheila Johnson Lee was not only at the party, but released the balloons! I would have loved to meet her.
I kicked off the New Year back at the spa with a deep tissue massage and a facial— esthetician, not "Daniel"— and another quick dip in the outdoor jacuzzi. Then it was time to head home. Cuzzie and I grabbed apple cider and sugar cookies from the snack table, and still stopped for coffee and pastries at Middleburg Common Grounds — one for he few resties open on New Year's Day— before the hour-long drive back to the city.
It was the perfect NYE getaway— and hopefully, the start of a new tradition. I would love to bring in every New Year this way-- and I wouldn't mind doing it at Salamander-- going forward.
Images provided by Demetria L. Lucas. All rights reserved.