Essence Black women in hollywood
Los angeles, CA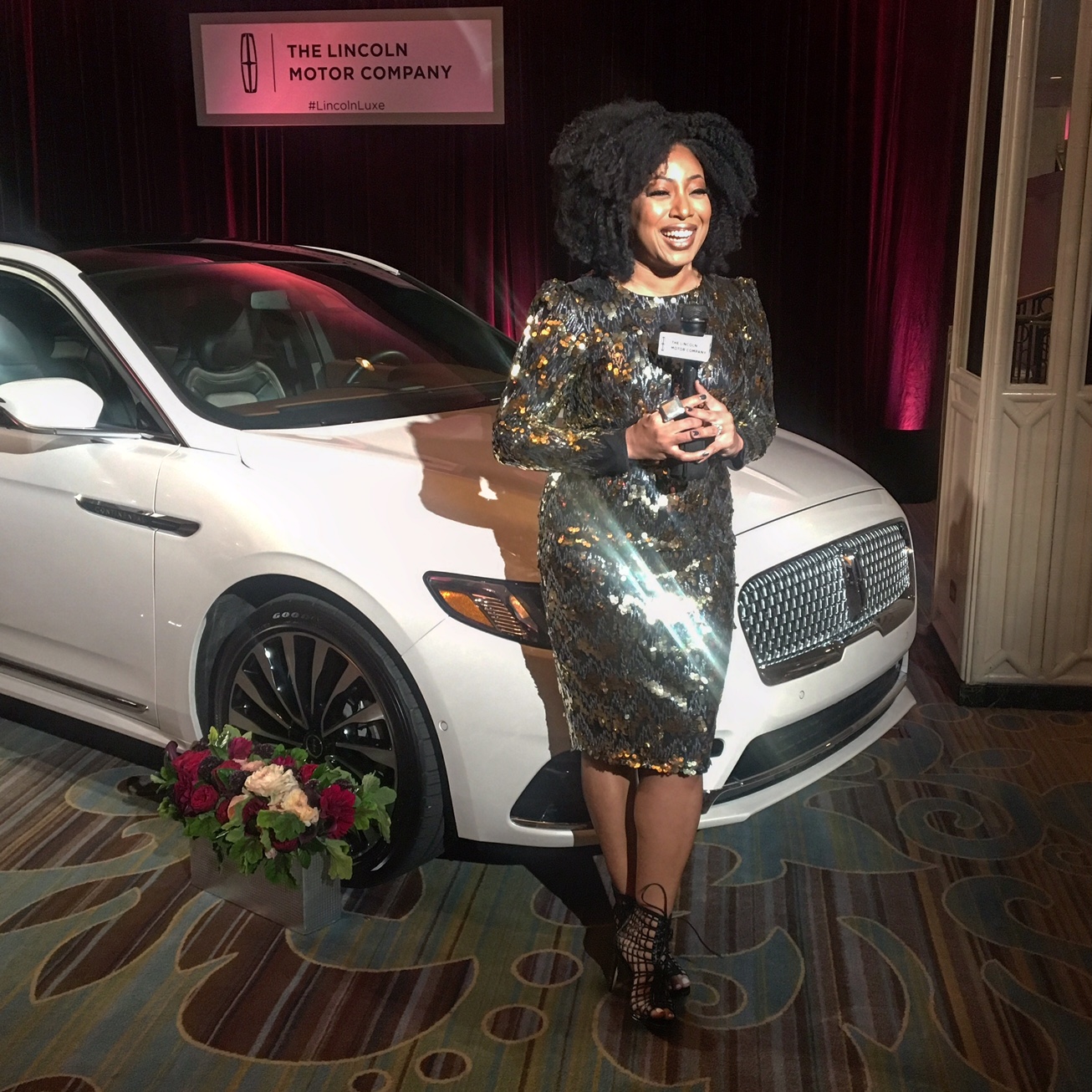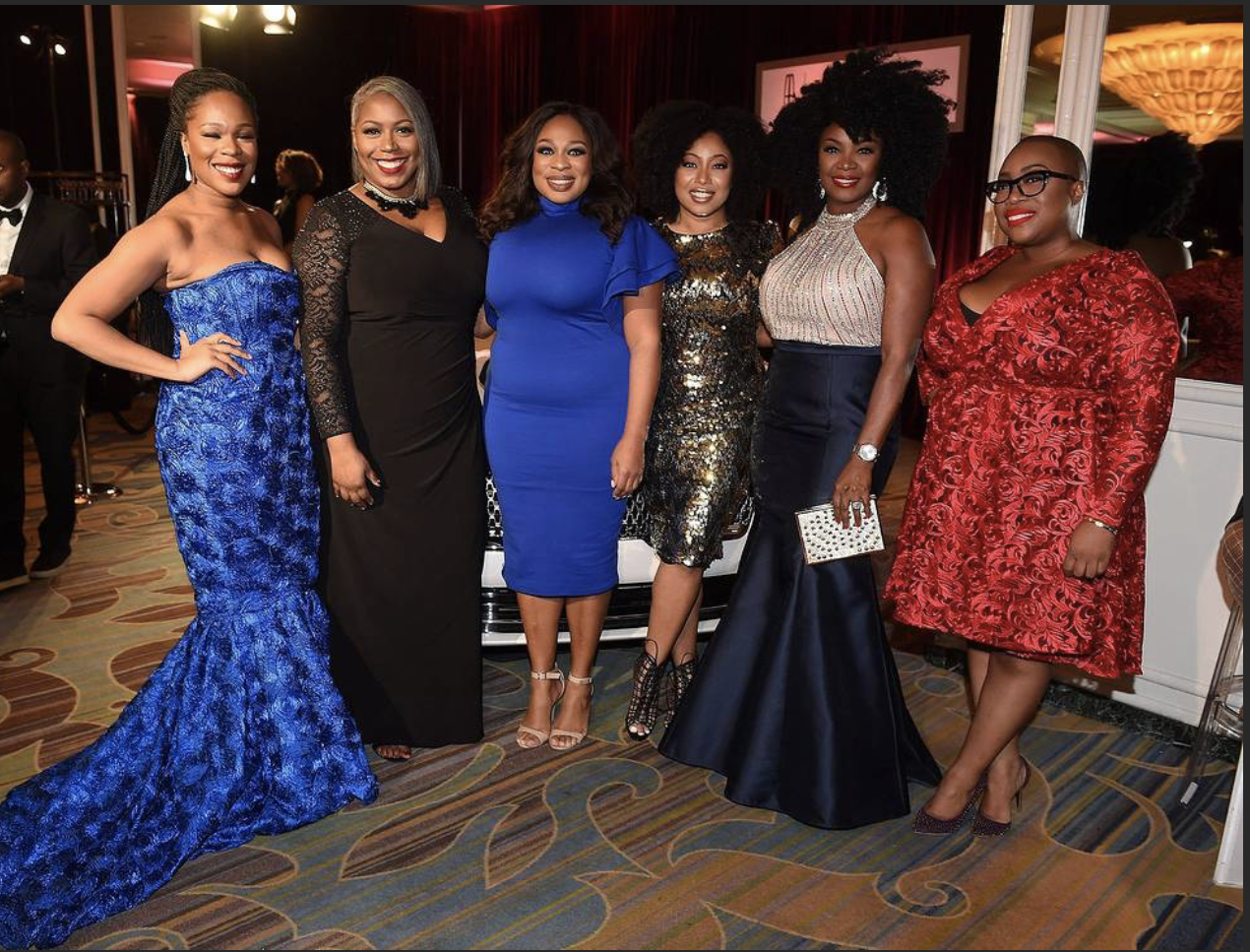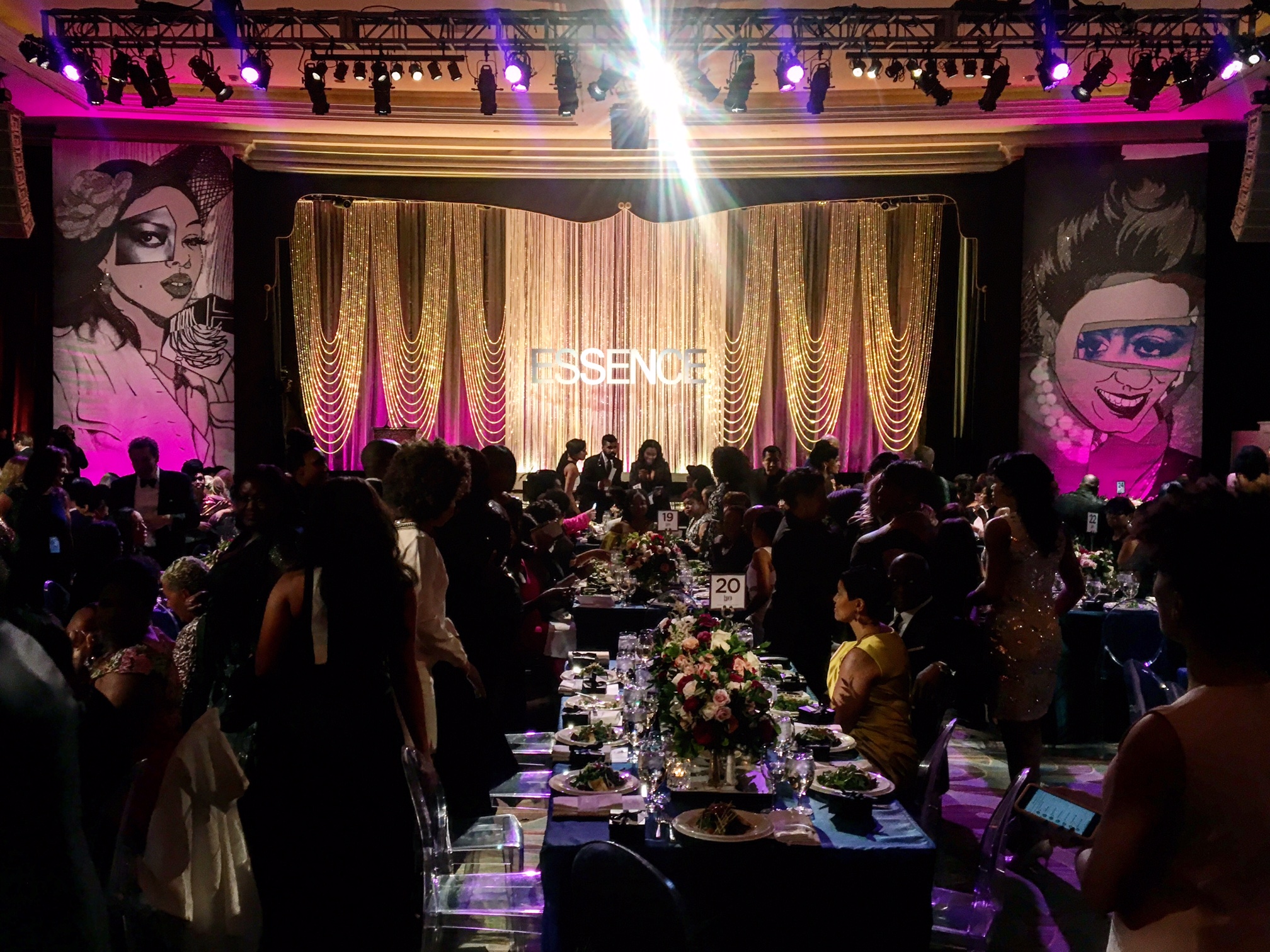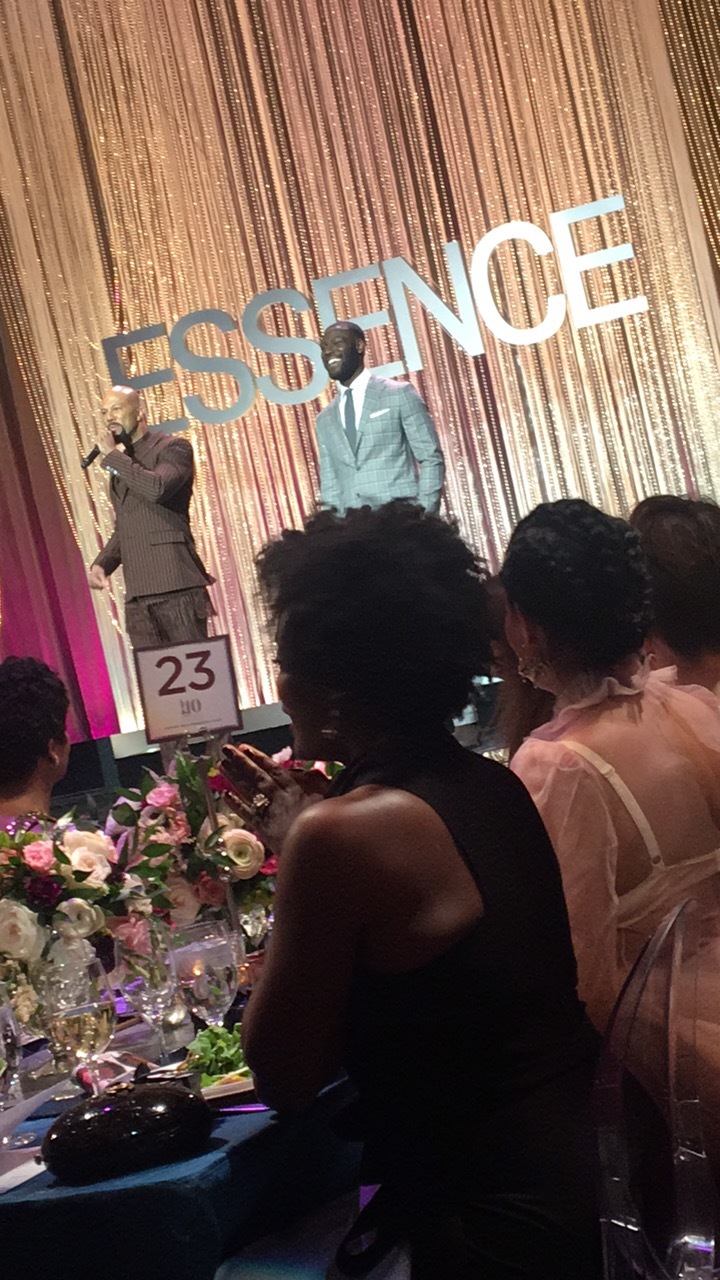 PHOTO CREDIT; PICTURE GROUP
February 23, 2017
2017 is the 10th anniversary of Essence's annual Black Women in Hollywood event, and the eighth consecutive year Lincoln partnered with Essence to celebrate outstanding women in the entertainment industry. I was honored to work with Lincoln again this year (and er, this month), this time hosting the Lincoln Continental Blogger Bar, and get a closer look at the very sexy 2017 Lincoln Continental Black Label in White Platinum (pictured above).
So who stopped by the blogger bar? All your faves! I chatted with Queen Sugar (OWN) Dawn Lyen Gardner ("Charley" Borderlon West), Omar J. Dorsey ("Hollywood") and Tina Gifford ("Violet Borderlon" aka "Aunt Vy), whose characters are like family-in-my-head. Turns out when they're not playing amazing people on screen, they're still amazing people. Dorsey is handsome, thoughtful and beyond charming, Gifford is even more beautiful in person, and Gardener, my spirit animal, is striking and has a much softer personality than her on screen role. Who Meagan Good swung by in an ab bearing two piece for the black-tie event. I can't remember what we talked about (there's video coming soon). But when she walked off to go inside the main event, I thought to myself, "I love that chick." Here's why: Meagan isn't changing for ya'll. She likes her sexy clothes and loves her Jesus and her hubby, and she is determined to praise the Lord and show some skin. June Ambrose slid by two in a stunning yellow gown and hot pink pumps. June was dressed to slay your whole life and perky and funny and all the good things. If it's not evident, I love that lady. She is a walking event.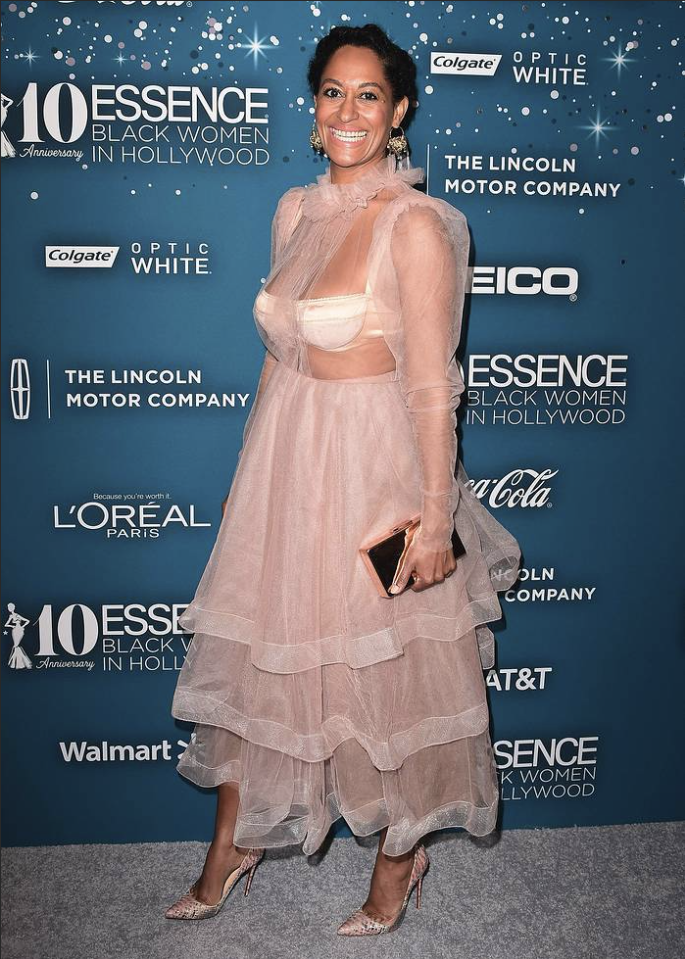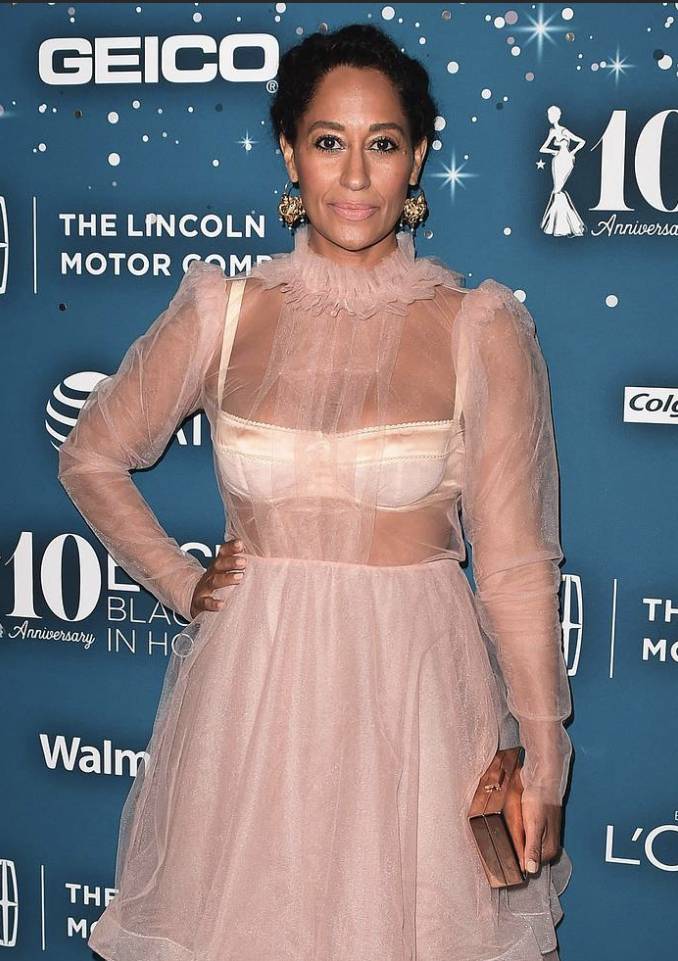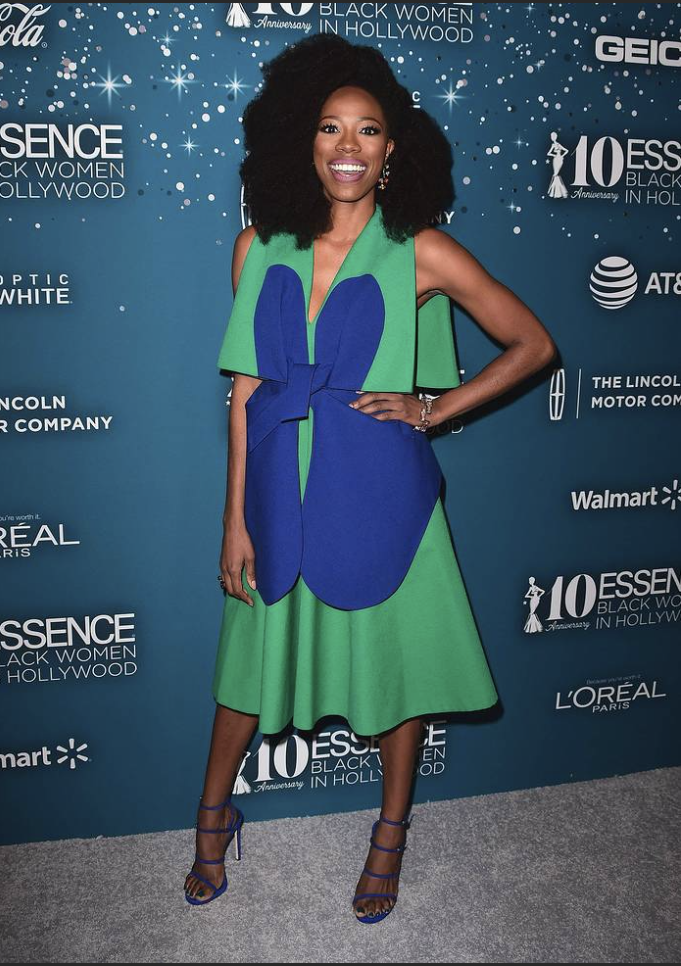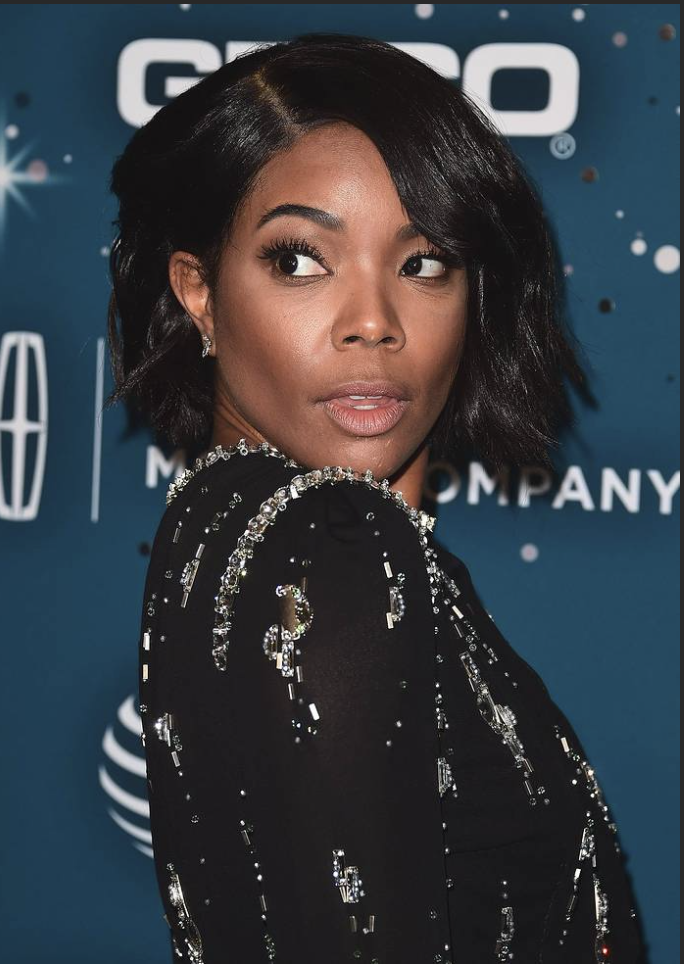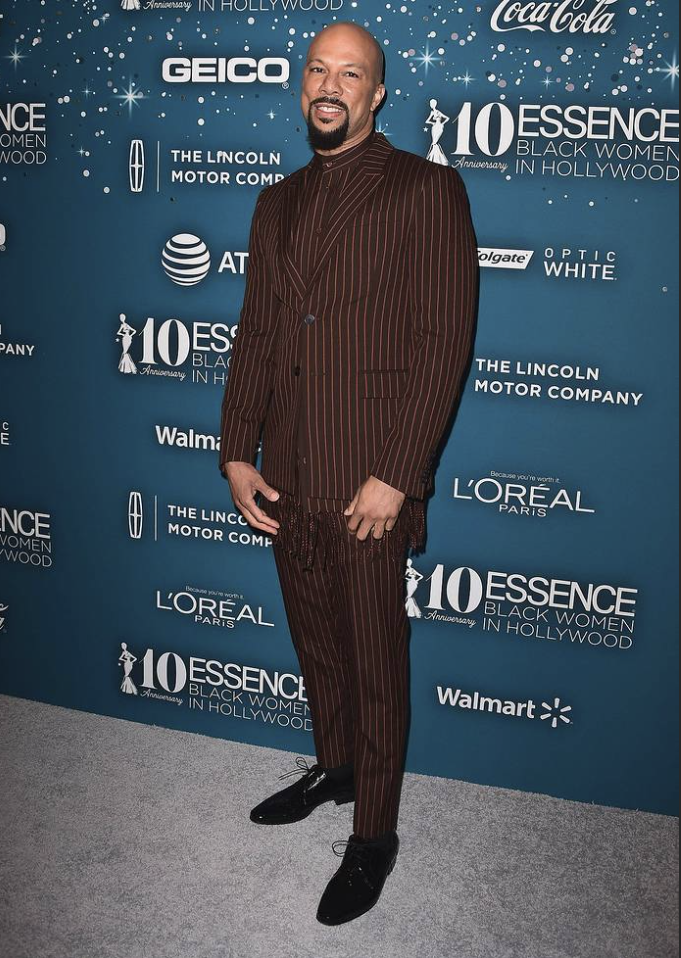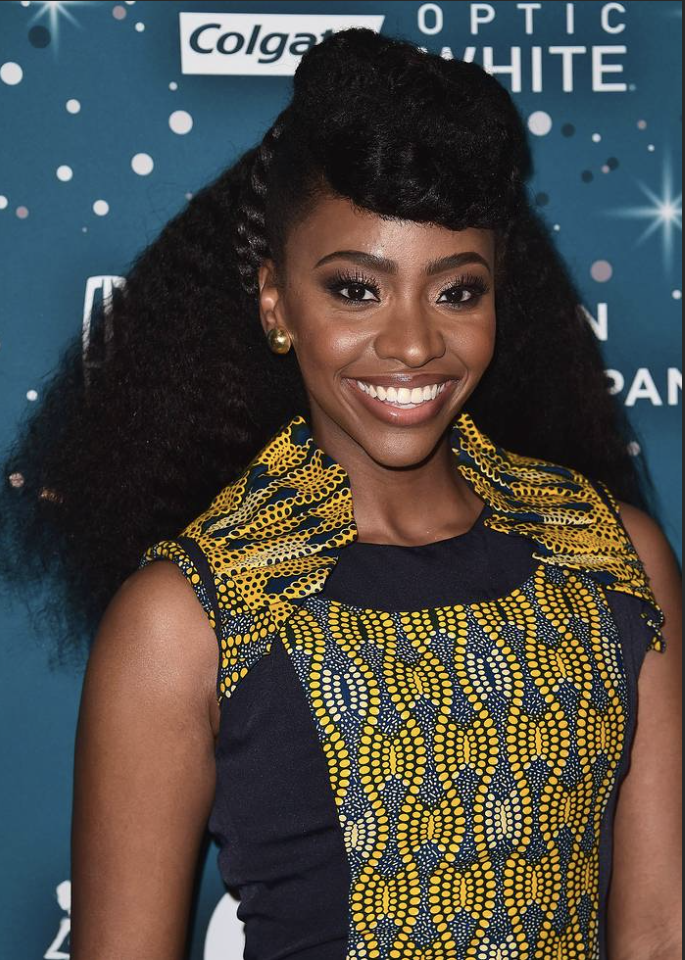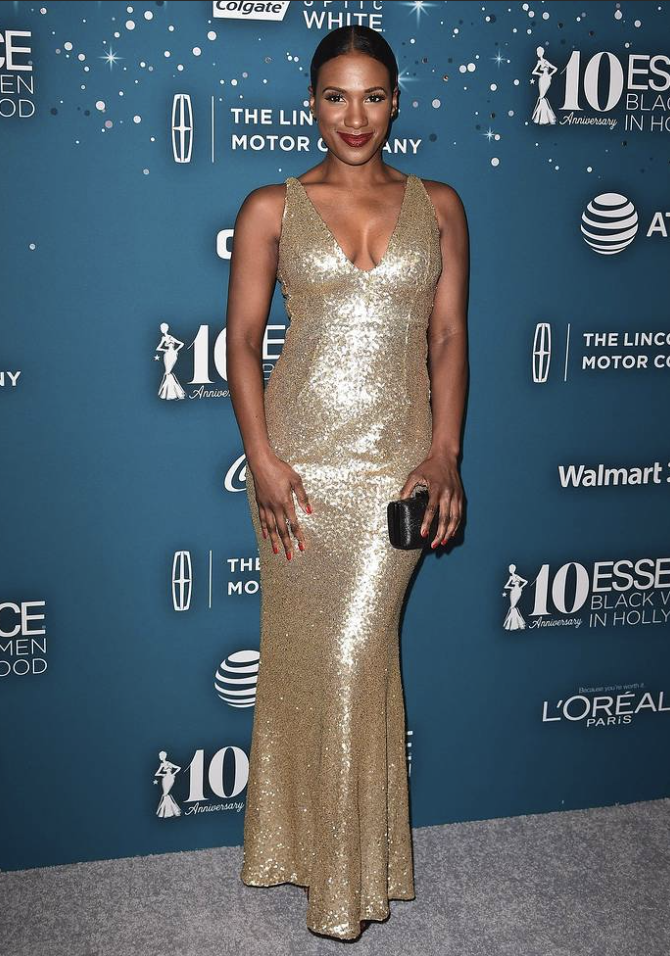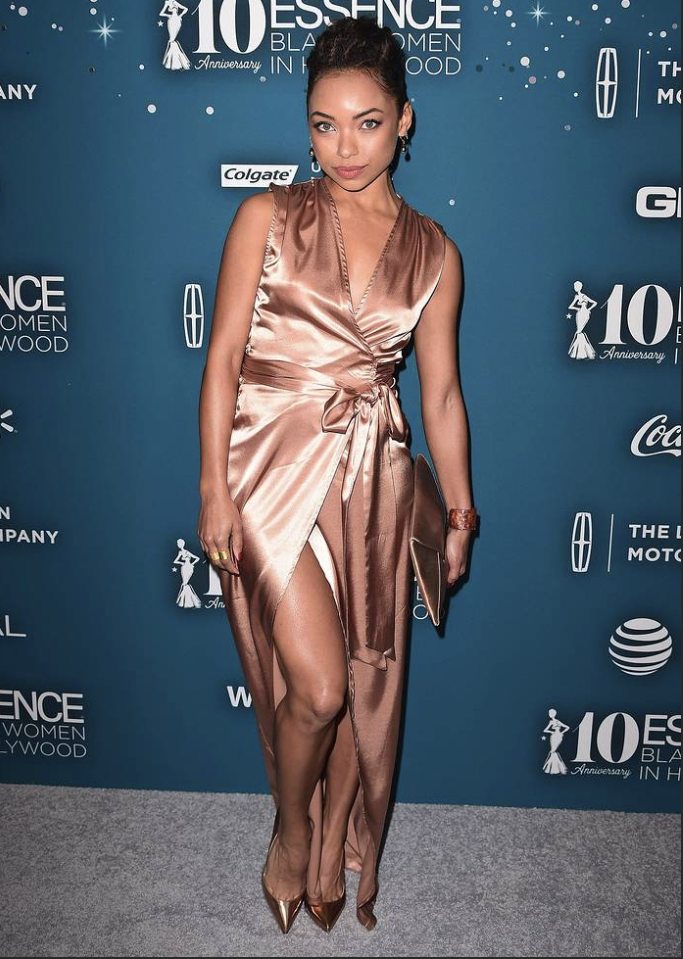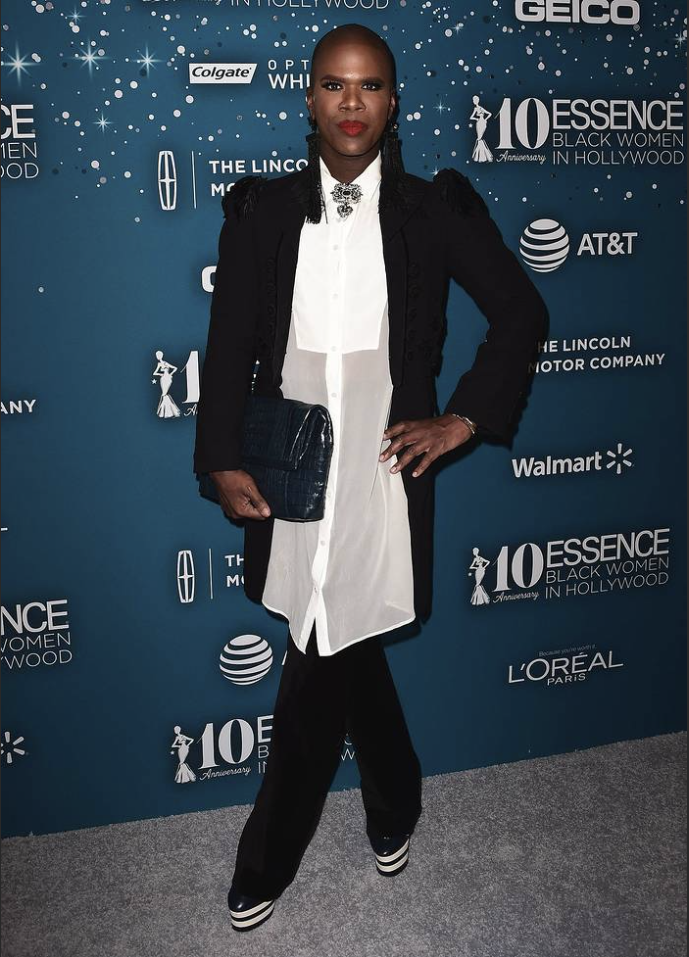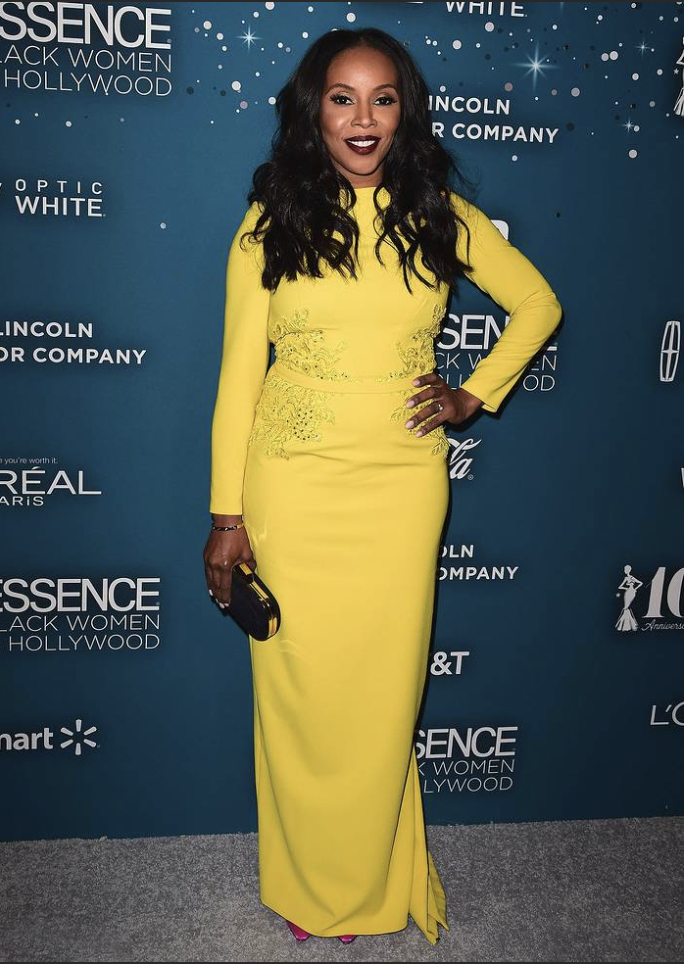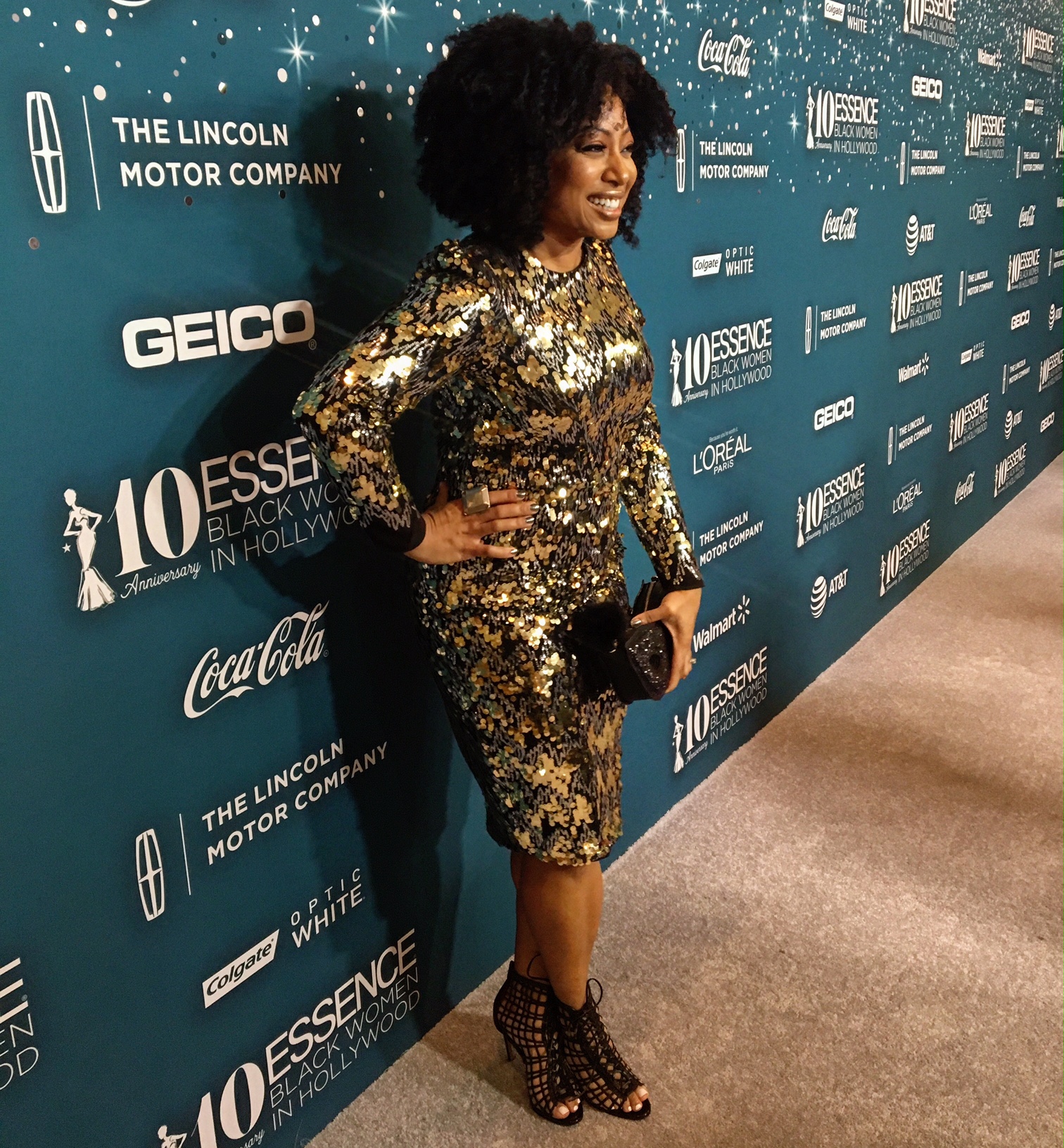 PHOTO CREDIT: PICTURE GROUP
For these festivities, I got out of my all-pattern everything comfort zone and rocked a custom gold sequins frock, which under the right lighting looked like it was camouflage print, which is by far, my favorite pattern ever. There's a back story because there's always a back story.
So Lincoln calls and says, "hey, come do our blogger bar at Essence Black Women in Hollywood!" And I say, "yes, Lincoln, I will absolutely come host your blogger bar because Black Women in Hollywood is one of those events I live and die to attend." And then Lincoln says, and we want you to interview celebrity MUA and beauty guru Melissa Hibbert because: awesome. And we want her to do your make up for the event. And of course, I say, "YES!" because Melissa is awesome and I've known her for years and she's done my face a million times and I always look like me, but better. And then Lincoln says, "we want to have a dress made for you!" to which I say, "Ummmmmm....."
Here's the deal: Lincoln Black label cars have interior themes. One of them is Center Stage, which is inspired by the fashion of the theatre world. Lincoln has a vision, their favorite (non fashion) blogger will rock a frock inspired by the Center Stage theme. Picture, the more dramatic the better,.
Having a dress made is a great experience. But I am NOTORIOUSLY picky about my clothes. Like, I'm horrible. I know this. But I'm trying to be less horrible in 2017, so I before I say, "I can't. no, never", I ask, "whose the designer?" She's Kenya Freeman, the lead designer for Sylvia Mollie. I immediately check her Instagram. And her clothes are divine. I offer a list of slightly obnoxious "requests" so that the dress falls in line with my preferred "uniform". No cleavage. No sleeveless or strapless. Has to hit at the knees or mid calf. I don't do shorter or longer, even for black tie events. Oh, and no patterns, because I love patterns but I'm very particular about which ones I wear.
Lincoln tells Kenya Freeman my rules. Kenya, surprisingly doesn't balk and whips up three sketches. (She tells me later she knew which one I would pick.) We speak on the phone. She sounds like she gets me. I pray on it. I say, "yes" to the gold dress. And then I pray I don't look crazy on the red carpet or in the video of me interviewing people.
I tried on the dress for the first time two days before the event. It fit like a glove because: custom. Personally, I think she nailed it. I love that dress. You'll probably see me in again at CBC in September because 1. I love that dress; and 2. I wear my clothes more than once, or twice, or five times. I wear them however many times I like as long as they are clean and I still like the style.
Freeman also made the gorgeous electric blue floor length gown worn by Lincoln's Art of Arrival contest winner Adeola Bakre. Her dress was inspired by Lincoln Black Label Rhapsody theme, a robust and eye catching color" inspired by the world of music and sound for the all new Lincoln continental.
I interviewed her too, and she was a sweetheart. I just had to ask though: what made you participate in the contest? I see contests all the time and I never submit anything because I figure I won't win. But here Bakre was standing in a custom designer gown, in LA and prepping to meet all her favorite celebrities. A quick scan of the room revealed The Diahann Carrol, Tracee Ellis Ross, Janelle Monae, Issa Rae and so many more (flip through the pics above). Perhaps there's something to this contest thing?!
With the interviews wrapped, I headed inside to the main event. In short: it was glorious and looks glorious as one of my favorite artists Mickalene Thomas took charge of the decor. I won't share everything about the show because I will never do it justice and I want you to tune in when it appears on OWN on Sunday, March 5 at 10PM EST.
But I'll tell you my top 5 moments to watch for: Common and Kofi Siriobe (Queen Sugar) giving a welcome speech, the acceptance speeches from Vanguard Award winner Issa Rae (Insecure) and Rising Star Award Winner Aja Naomi King (How To Get Away With Murder), Tracee Ellis Ross's amazing presentation to her onscreen daughter, Generation Next Award Winner Yara Shahididi (Black-Ish), Cynthia Erivo's amazing performance, and my shout out from the stage by Raj Register, Lincoln's multicultural communications manager.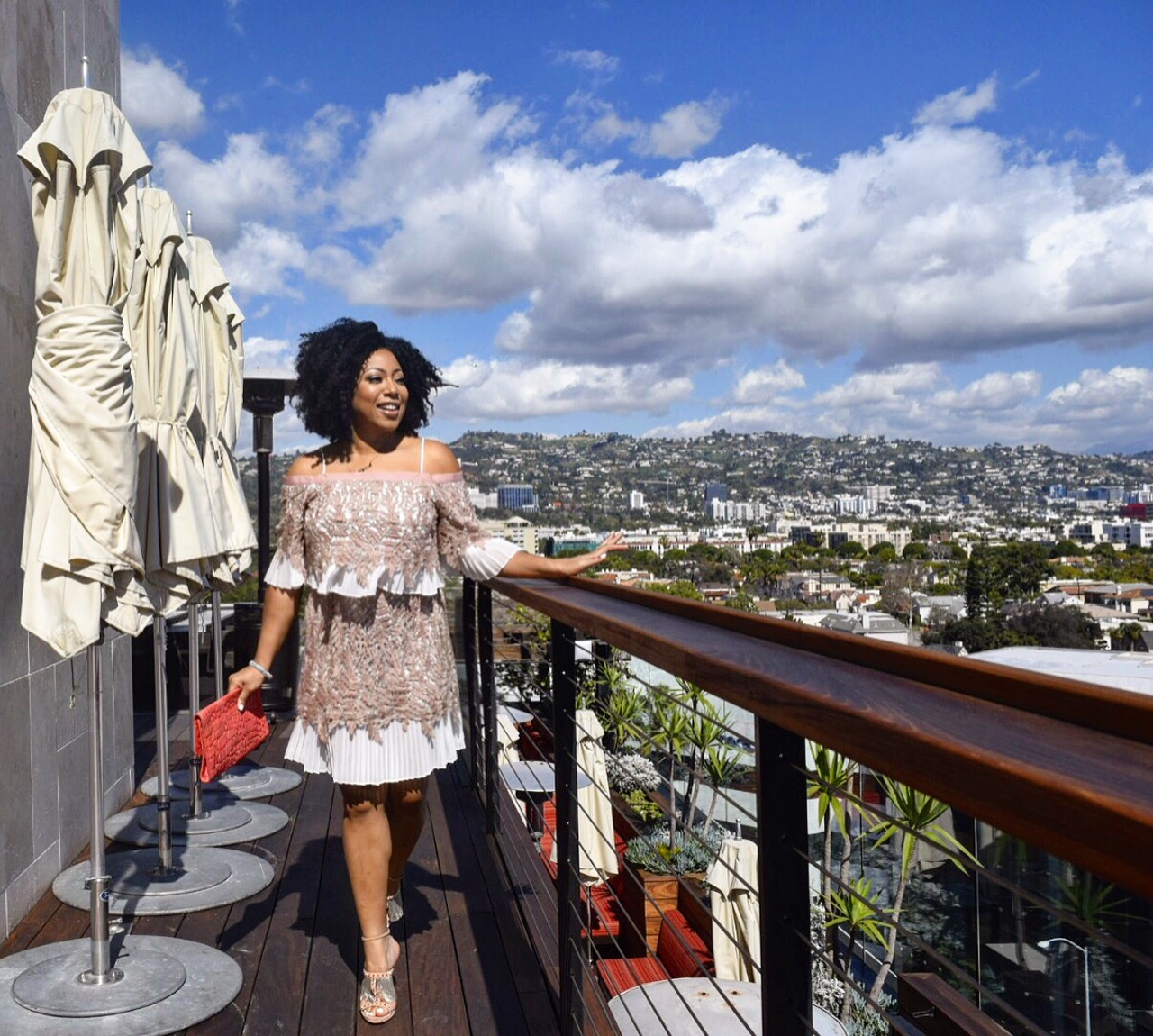 The day before Essence's Black Women in Hollywood, Lincoln hosted an intimate brunch in the penthouse of the Sixty Hotel for the bloggers and special guests they brought in for the event. Great times! I dined on mushroom risotto (I meant to eat half, but....), gazed out at a view of sprawling LA and we all got a special treat; screening a Lincoln sponsored video about Melissa Hibbert's behind-the-scenes business ventures as a beauty guru. Fun Fact: I'm obsessed at how successful people put in their 10,000 hours of practice to rise to the top of their game. Hibbert (pictured; white dress) attended Fisk University and ended up in a dorm with a salon in the basement, which she cleaned up and began doing her friends hair and make up. Ha!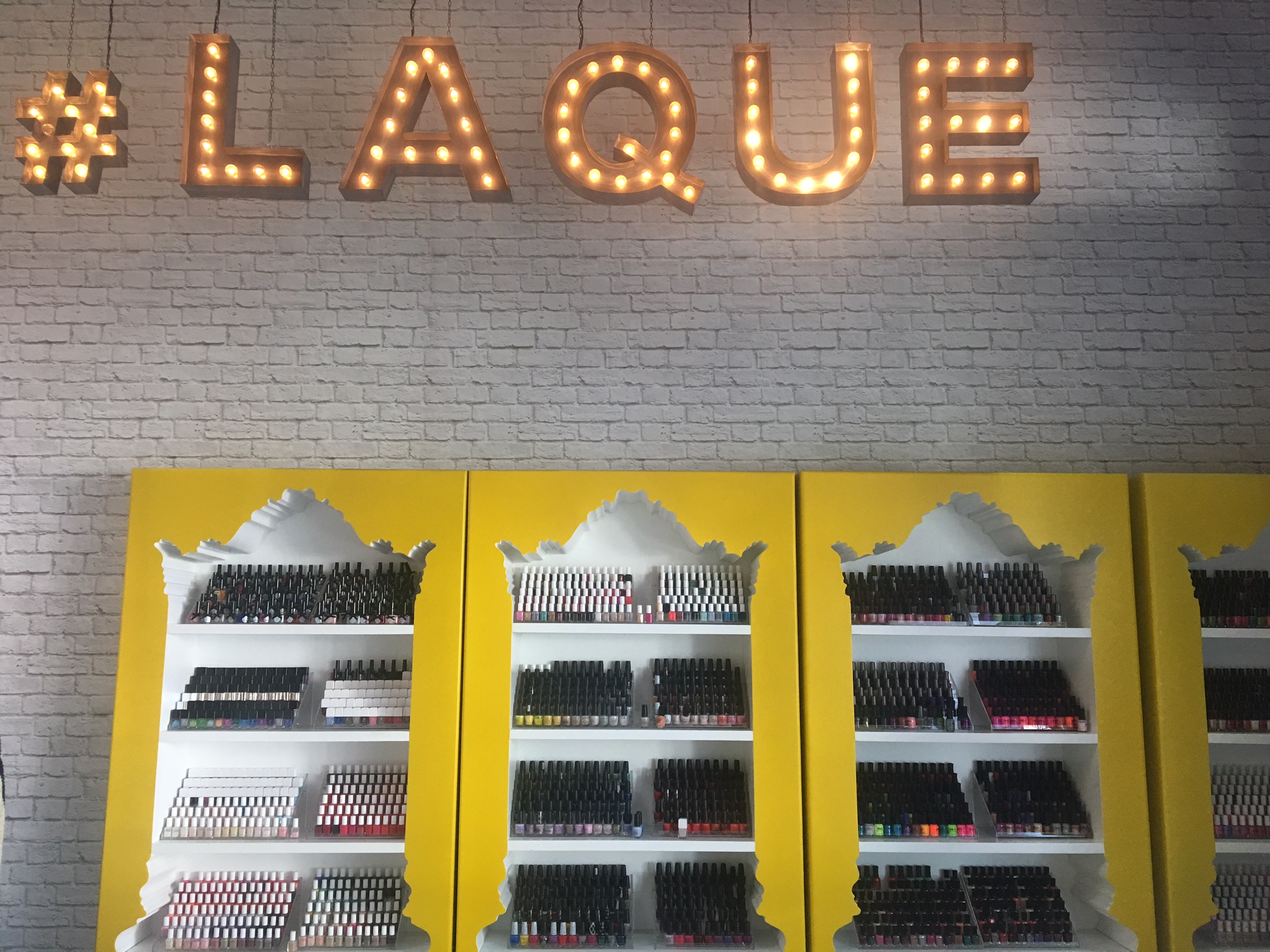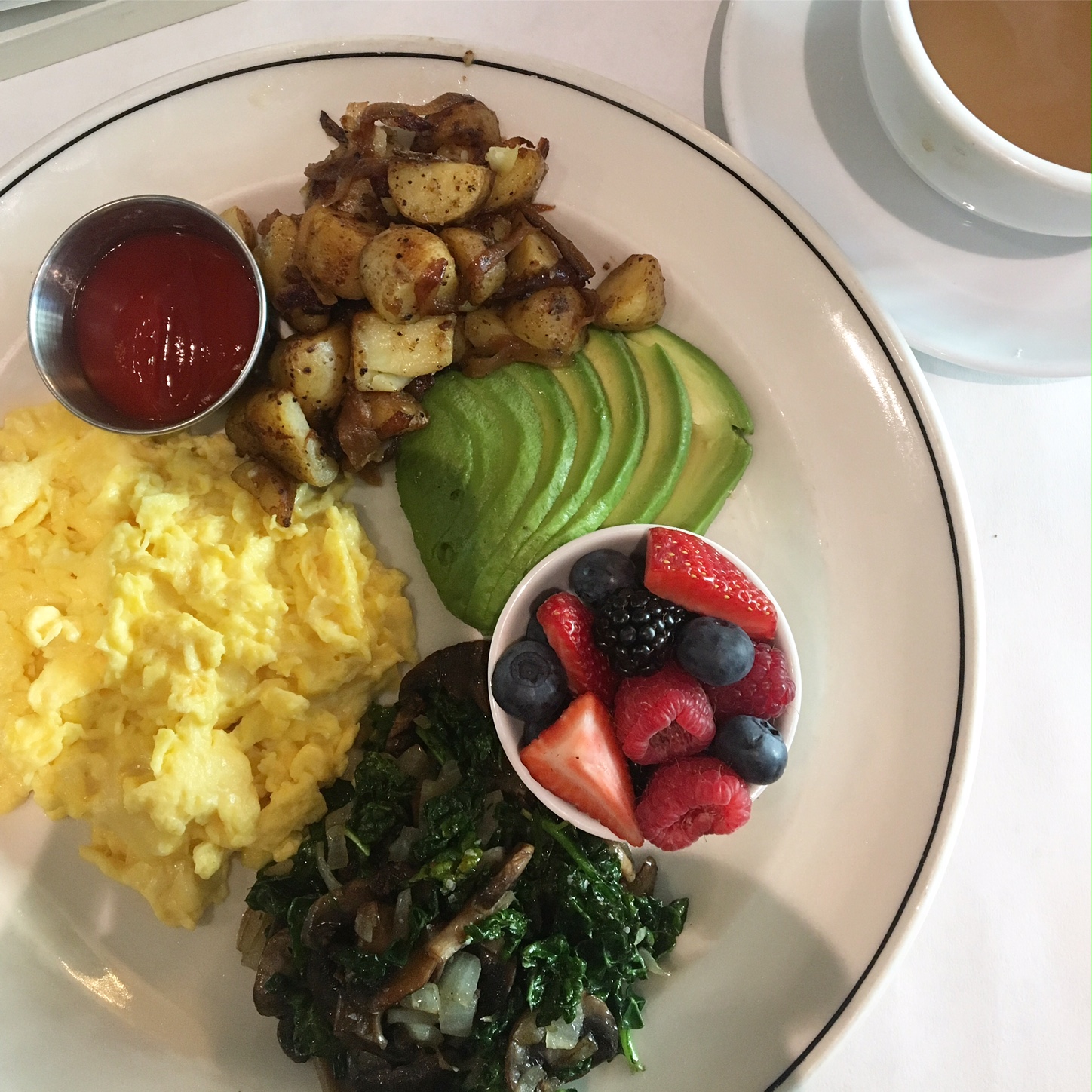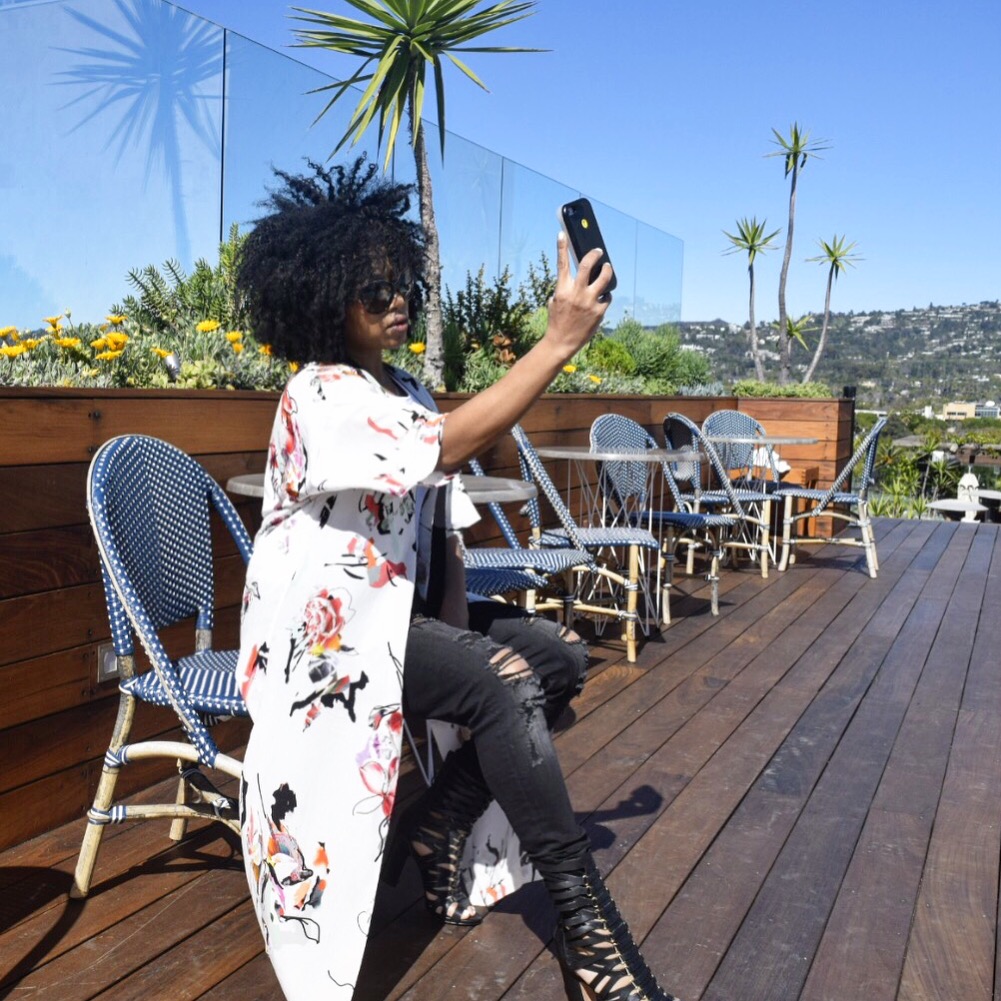 I was only in LA for three days, but it packed a punch! In addition to hosting the Lincoln Beauty Bar, I got to cross a item off my bucket list: having my photo shot by Michael Rowe! So much effort went into creating this look. The hair, the make up, the dress, the last minute run to the nail salon because Melissa convinced me to try chrome nails (I've worn white almost exclusively for five years) and eating sensibly to make sure the measurements I sent Kenya Freeman (Sylvia Mollie) didn't expand and I could fit in my dress. LOL. I got in some chill time on the Sixty rooftop to make sure I was well rested and un-stressed so Melissa had a decent canvas to work with for the Big Night. All in all, I think I did okay.
Thank you to Lincoln, for an(other) awesome experience.