Sans-souci palace
milot, Haiti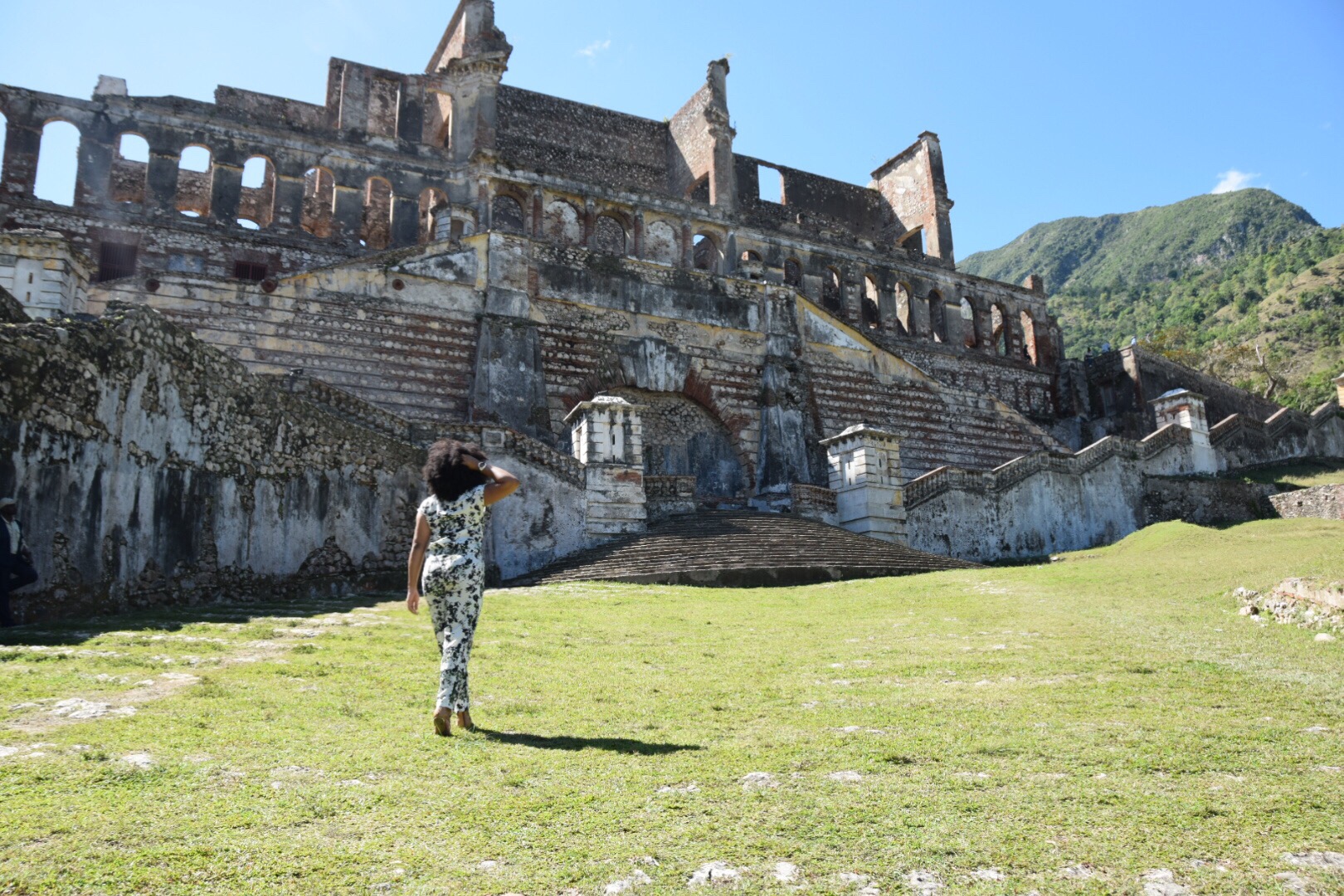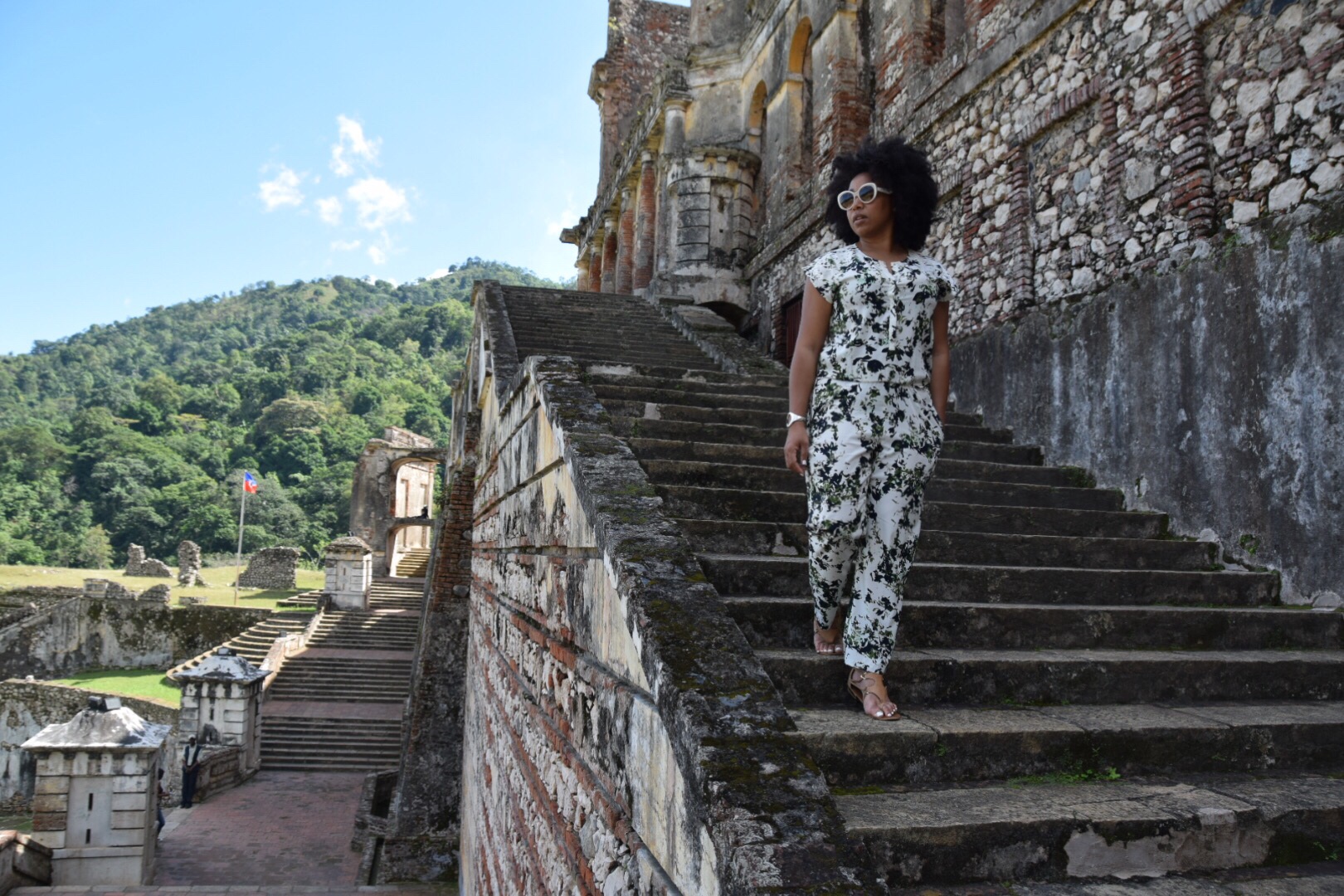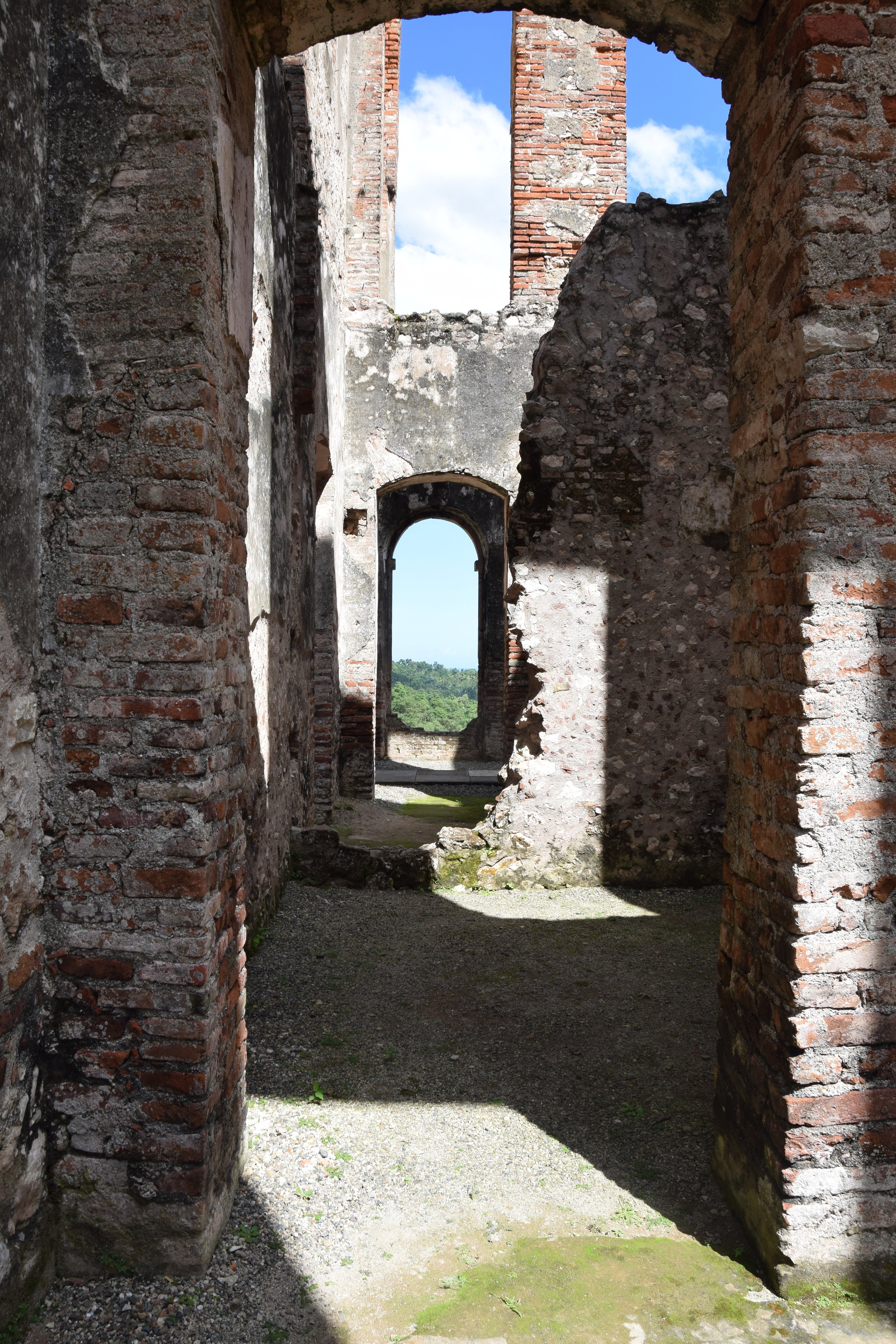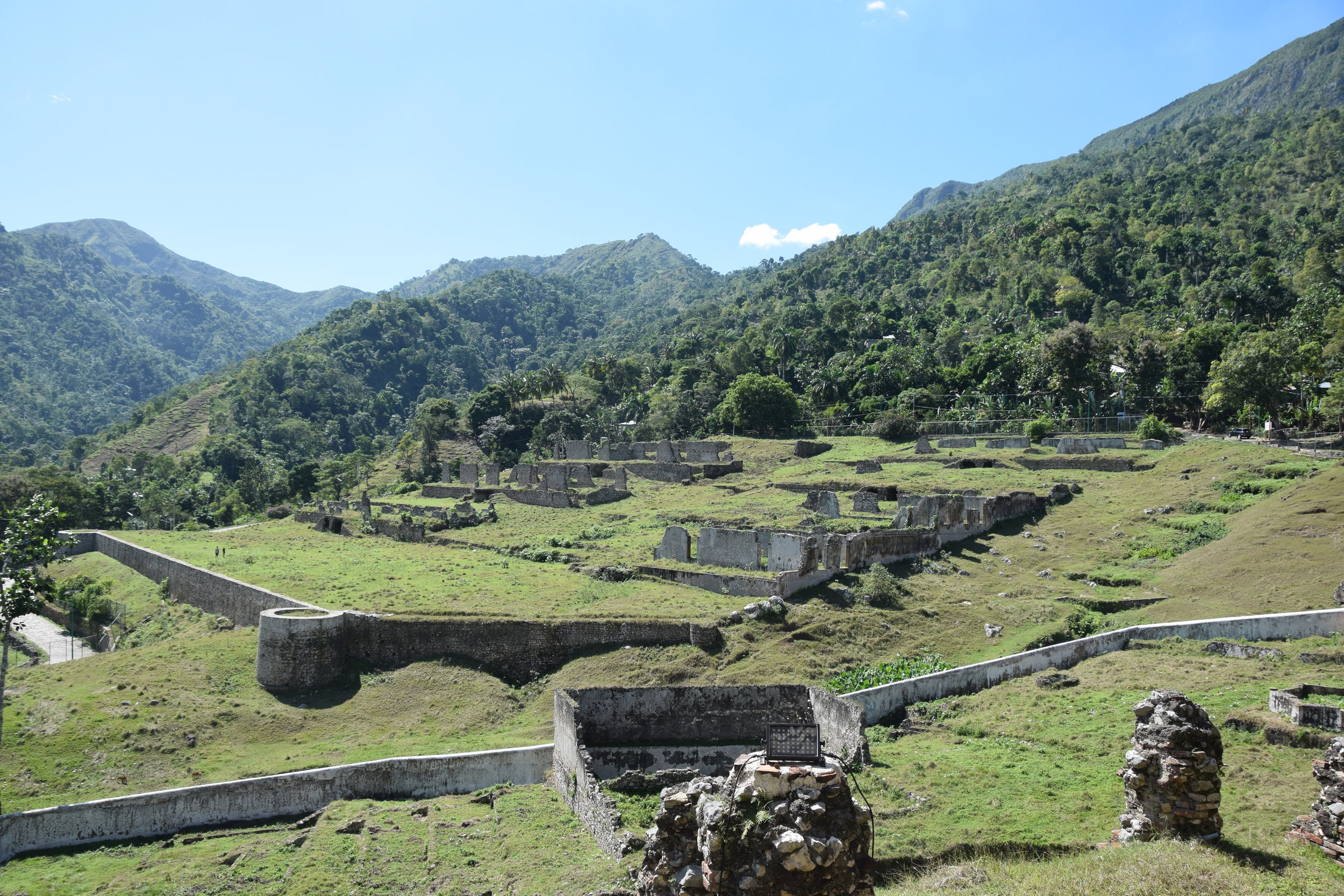 February 02. 2018
Visiting Sans Souci Palace — and The Citadelle, nearby— has been high in my bucket list for years. I love architecture, especially homes, and history, and black people across The Diaspora, so it was a trifecta of goodness, and it didn't disappoint. I was in awe by the grandeur, which is evident even by the ruins.
The official story is that after three years of construction, Sans Succi was completed in 1813 and for Henri Christophe, a former slave and key leader in the Haitian Revolution, who eventually proclaimed himself "King of the North" and Haiti's first king. (How this happened is Game of Thrones level of complicated.) He built several palaces within his kingdom. And chateaus. And fortresses, including The Citadelle. San Soucci— replete with flushing toilets, the finest of everything (say, baroque staircases, classical terraces, and Italian marble statues), including libraries and stair-step gardens— was the largest of his palaces and the site of opulent events. If Christophe's solid-gold and diamond crusted royal crown-- on display at Haiti's national museum (the museum wouldn't allow pictures)-- is any indication of his taste, that place was what the old folks call "laidddddd.
A Christophe advisor described the palace's purpose as "erected by descendants of Africans, [to] show that we have not lost the architectural taste and genius of our ancestors who covered Ethiopia, Egypt, Carthage, and old Spain with their superb monuments."
Here's where things get sketchy— the former slave, who led a revolution fighting France for the freedom of himself and all enslaved men, got free, declared himself king, then forced the folks who were once-enslaved to the French to build his places, and chateaus and forts, including the Citadelle, for free. Soooo... a King, with a catchy title, but also a slave master by another name too. Yikes. And a whole lot of people, definitely hundreds and possibly thousands, died during the construction of Sans Souci. Double yikes.
Before the palace was destroyed by an earthquake in 1842, it was considered "the Versailles of the Caribbean".
Catch those dates— there was a Black king in an island-palace that was built, and then destroyed, all lwhile most Black folks in the States not so far away were enslaved.... for another 20+ years. THAT'S NUTS!!!!
Images provided by Demetria L. Lucas. All rights reserved.