Griffith Observatory
Los Angeles, Ca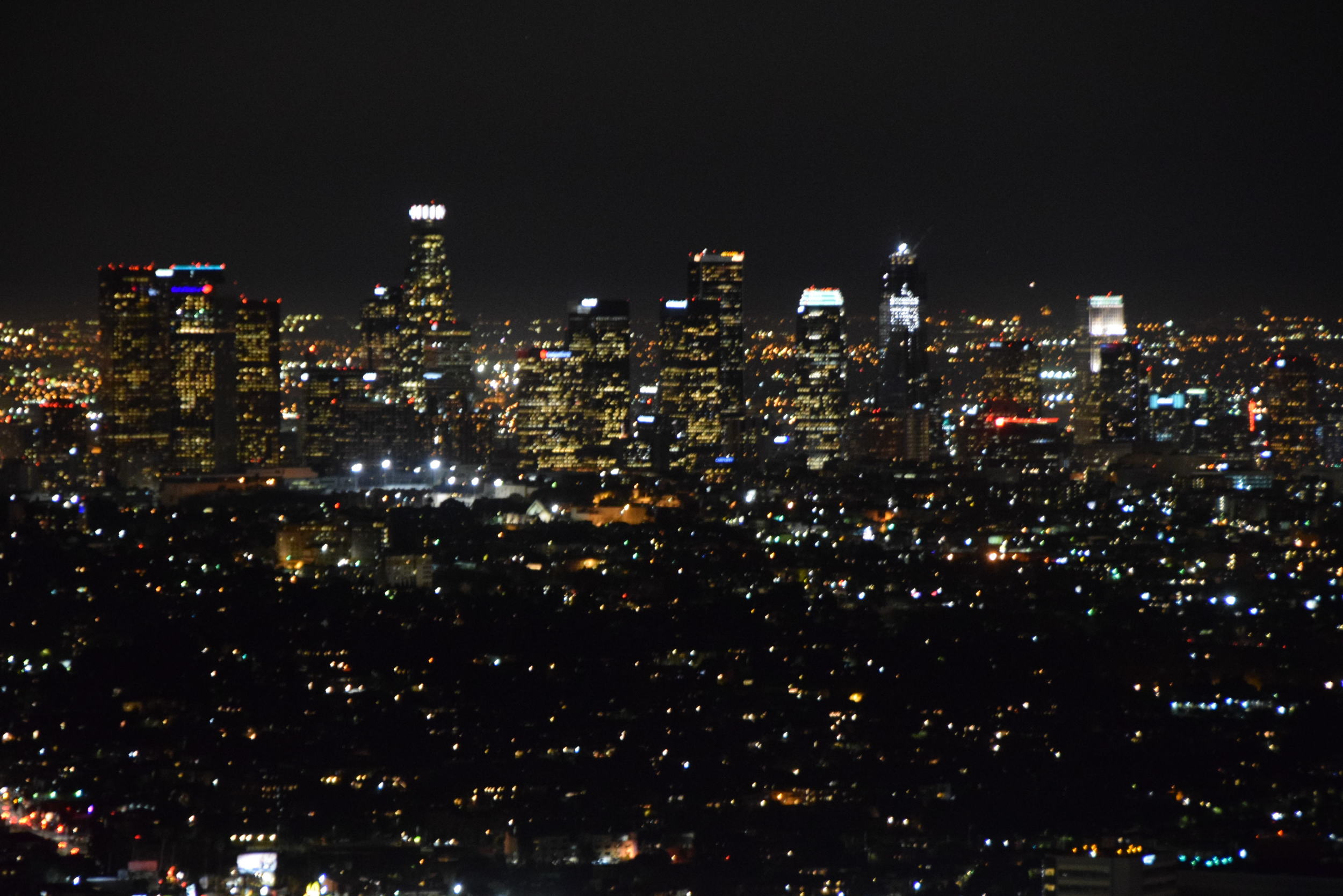 February 25, 2016
I was in LA for the Essence Black Women in Hollywood Lunch. The night before the big lunch, Lincoln hosted a dinner.. I was working the event, so I had my good camera with me. Instead of heading back to the hotel to hang out or hitting up one of the 50-11 million Oscar parties, I opted to head to the Griffith Observatory. I'd heard it had the best views of LA., and on a clear night, you could see downtown. So I went to see if it was true.
I'm not really into astronomy, but I did stand in line to check out the telescope. I think I saw Saturn. And inside the observatory, there was some pretty cool art detailing the history of astronomy. I was surprised to see so many brown faces recognized.
Funny story, I declined the Lincoln ride back to the hotel and one of my friends in the car, was like, "oh? Where are you headed?" I told her the Observatory.
Her: "You got a date?" *pointed blank stare while she waited for a response.*
She knows my husband. LOL. No date. A solo mission.
The Observatory is also a classic LA date spot, kind of like what the Brooklyn waterfront is to New Yorkers. There were lots of couple checking out the views and cupcake-ing under the stars with a not-so-discreet bottles of wine or cans of beer. LOL.
Images provided by Demetria Lucas D'Oyley. All rights reserved.