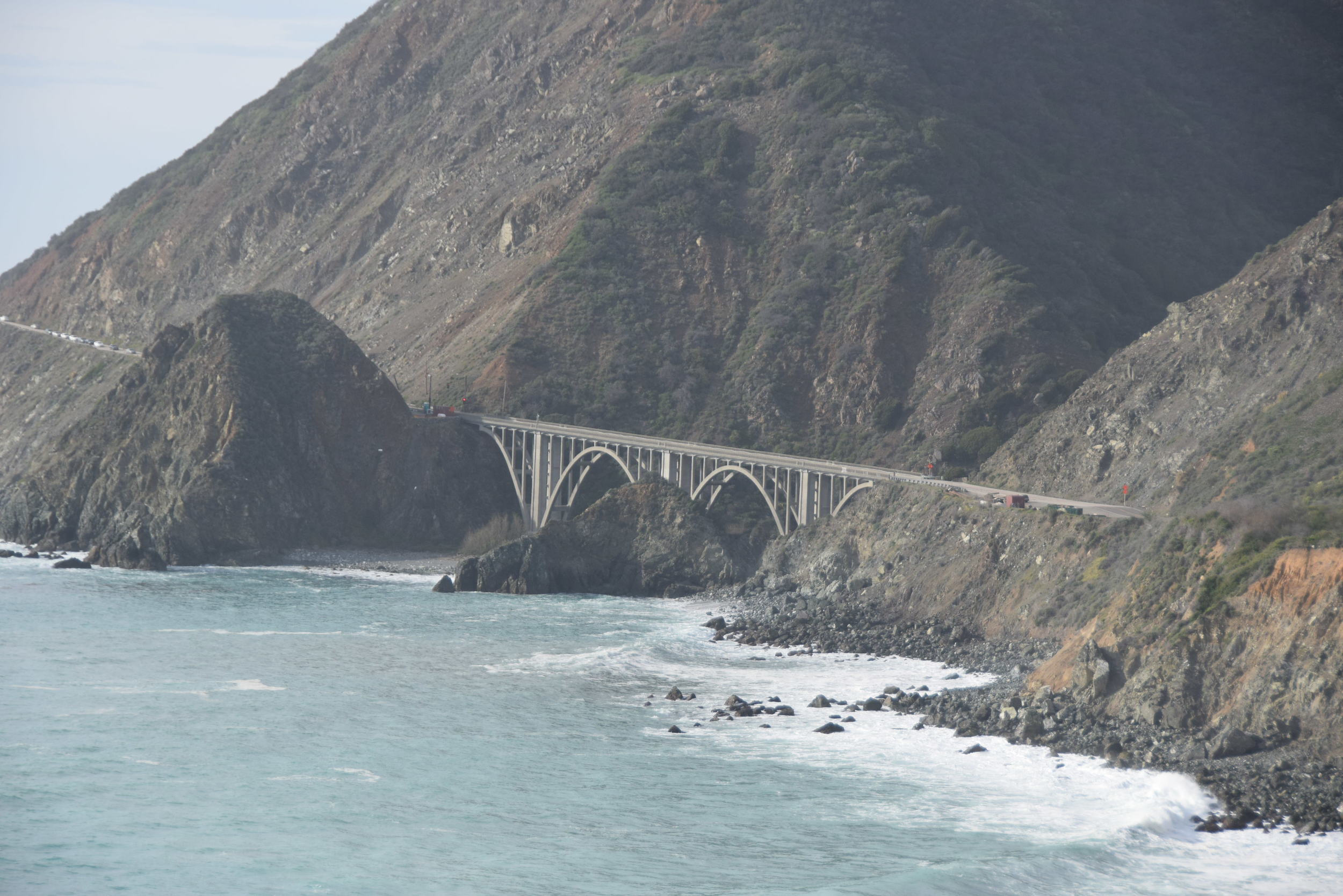 February 28, 2016
I was in Los Angeles for the Essence Black Women in Hollywood luncheon and got this bright idea that I should drive up to San Francisco, just because I hadn't been since I was a kid. I also wanted to stop at a view locations along the way, mainly Santa Barbara and Hearst Castle, and Big Sur. So it made more sense to drive.
To see Big Sur, I would be required to drive the scenic route up the Pacific Coast Highway, which everyone raves about being this beautiful drive. And it is. No one lied.
It's also the most excruciating drive I have ever made, and this from someone who likes to drive. Again, it's very beautiful. It's an American "classic" road trip for a reason. But if you ever decide to undertake it, be forewarned that you will be driving in an "S" at 25mph for about two hours on a two lane road, on the side of the mountain. If you're heading North, at least you're against the mountain and not on, literally, the edge of the world. It's great for the first 30 minutes. After that, it's painful. Very, painful.
And once you get to the scenic part, the breathtaking views and such? There's no getting off for a least a couple of hours. I probably still would have driven it had I know that in advance, but I would have been better prepared for what I was getting into.
I made the most of the ride by pulling over plenty of times to take pictures and marvel at God's glorious creations. I knew in the moment that I would NEVER take this route again, so I captured as much of it as possible. The detours (and later, traffic) turned my three hour trek into a six hour journey. Again, it was worth it, but NEVER, EVER again.
Oh, and the guy with the bunny on his head? Random guy posted up at one of the lookouts. Cali is crazy. LOL.
Images provided by Demetria Lucas D'Oyley. All rights reserved.